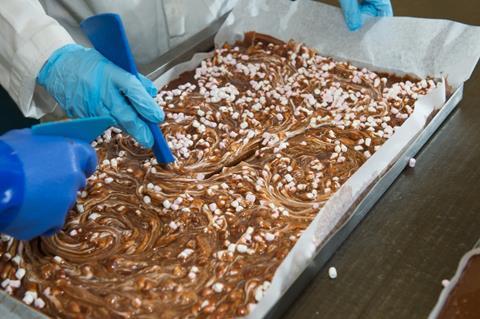 Confectionery group Serious Sweets has continued on the acquisition trail, snapping up wholesaler and rock maker John Bull Confectioners for an undisclosed sum.
The new company will trade as The Real Candy Co Ltd, with all employees of John Bull Wholesale Ltd and the wholesale and private label side of John Bull (Confectioners) Ltd transferring across.
The addition of the Bridlington-based business – which was established in 1911 and known for its "world famous" sticks of rock – "significantly" grows Serious Sweets' manufacturing capacity and its ability to support customers with a range of products and formats.
It would also allow the development of a more sustainable manufacturing footprint in the years to come, the group said.
The acquired businesses focus on the manufacture of predominantly own-label and white-label sugar confectionery.
Harrogate-headquartered Serious Sweets now covers a range of private-label and branded confectionery products, thanks to a growing number of acquisitions.
Retail and foodservice
It specialises in manufacturing and supplying own-label and white-label premium crafted fudge, toffee, marshmallows, brittles and butterscotch to all the large UK retailers and the foodservice industry.
In February, the group acquired premium marshmallow brand Mallow & Marsh, following on from the 2022 takeovers of honeycomb brand Mighty Fine and traditional confectioner Mr Stanley's. The group also owns the Ultimate English Confectioners of Harrogate brand and DTC letterbox subscription service Stirrd.
"Completing this acquisition changes the game for Serious Sweets, significantly enhancing the products and formats we can offer customers and growing our capacity," said Serious Sweets founder and MD Rob Whitehead.
"We have a strong investment programme to build on the great work done by the former owners and we're very excited about what the future holds."
Former John Bull owner James Hodgson said: "We're very pleased to have passed on our wholesale and private label business to a team who will invest and develop the site here in Bridlington.
"We will now be focusing on our retail, leisure and John Bull-branded confectionery business. The opportunity for both companies to really focus and capitalise on future consumer demand looks strong."