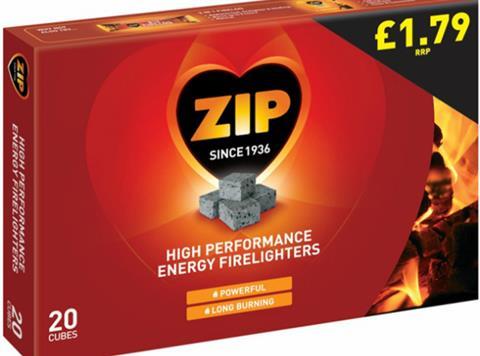 SHS Group has confirmed its acquisition of ignition supplier Standard Brands.
The purchase, for an undisclosed amount, adds the Zip and Sunny Jim firelighter brands to the SHS portfolio, which includes owned brands Maguire & Paterson matches, WKD, Shloer and Bottlegreen, as well as UK & Ireland distribution deals for Mars Drinks, Ryvita, Jeyes and Dettol.
The deal with Standard would complement the SHS portfolio, "consolidating our position in core markets and extending our brand footprint abroad", said the company's CEO, Elaine Birchall.
Standard has a sales office in Leatherhead, Surrey, while its manufacturing and operations are based in County Louth, Ireland. Managing director Terry Coates will retain day-to-day management of the business, which employs 110 people. "We are delighted to have joined the SHS Group, which is committed to safeguarding the heritage of our business and market-leading products," he said.
"It is an exciting time for Standard Brands, and we look forward to working with the SHS management team to capitalise on the many growth opportunities we now have."
Birchall added: "We look forward to working with Terry and his team across our combined categories and geographies."