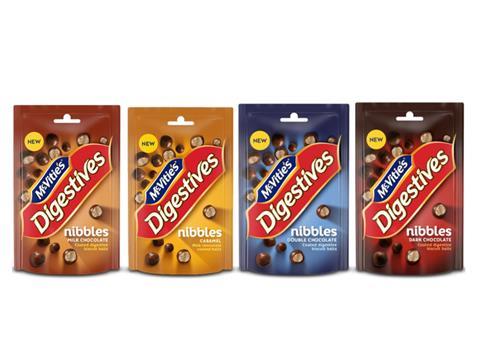 Yildiz Holding, the Turkish food group which bought McVitie's and Jacob's manufacturer United Biscuits in 2014, aims to launch a FTSE 100 listing as early as 2020 after unveiling its new global snacks company Pladis today.
Yildiz is creating London-based Pladis by combining its existing confectionery businesses Godiva Chocolatier, United Biscuits, Ulker and DeMet's Candy Company.
The new group, which boasts combined revenues of $US5.2bn (£3.6bn), was first announced in January 2016 and has been officially launched this morning.
Cem Karakas, Pladis CEO, told The Grocer that Yildiz plans to float a portion of newly combined global snacks business on the London Stock Exchange as early as 2020 for reasons of "corporate governance and sustenance".
"Before then we need to demonstrate to ourselves, Ulker and potential investors that we are able to make Pladis truly global, to capitalise on these cross-category synergies, continue to be the fastest growing biscuit and chocolate company in the world and can bring product innovations into the market faster than everyone else," he said.
Yildiz has floated a number of its businesses in recent times, including the partial IPO of its Ak Gida dairy business in 2015.
Karakas stressed that Yildiz would continue to be the "anchor investor" in the business, in the same way it has in a number of its other floats in which it has retained a significant stake and ploughed IPO proceeds back into the businesses.
Pladis will be based in London and currently owns 36 factories in 13 countries employing 26,000 people. It will be led by Karakas and vice chairman Ali Ulker.
Karakas explained that combing the businesses will allow the new company to be "more agile, allowing us to innovate around our products and develop more brand synergies - which are already benefitting our business".
He added: "We have significant growth ambitions for Pladis with the aim to outperform the category standard year-on-year. This is supported by our capital position and the strength of our manufacturing as one of only two companies in the world that produce such a broad range of biscuits and confectionery."
The UK division will be run by United Biscuits MD Jon Eggleton, who said the benefits of combining the businesses were already becoming apparent.
He pointed to the recent launch of its key 2016 NPD McVitie's Nibbles – small balls of chocolate-coated digestives – as a product that couldn't have been created without Yildiz as it relies on the manufacturing capabilities of the wider group.
He added that there was also an "obvious" opportunity to build Godiva into a "very significant" retail brand in the UK.
Although he declined to disclose growth targets Godiva in the UK, he said the process of customer research was well underway and he expects the brand to be a significant UK player within three years.
Murat Ulker, chairman of Yildiz Holding, commented: "Establishing Pladis is the first step in realising the long-term strategy of Yildiz Holding.
"We are bringing together some of the world's best loved brands and combining their 350 years of experience to form a new family company. We will be a global leader in biscuits and confectionery, and bring 'bites of happiness' to every corner of the world."
Check out this week's edition of The Grocer and thegrocer.co.uk for more in-depth coverage of the Pladis launch.