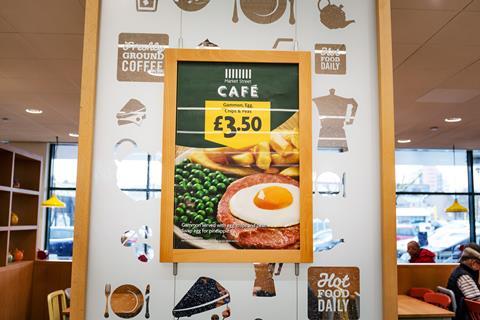 Morrisons has launched a click & collect ordering service in its cafés, allowing customers to pay contactlessly using their mobile phones.
Like all supermarket cafés, Morrisons cafés are currently closed under lockdown for eat-in customers, but it said the service would mean customers could continue to enjoy its café food.
To register, shoppers can visit Morrisons.com/cafe or scan a QR code in in-store cafés, with items on the menu hand-prepared and packaged in cardboard takeaway boxes.
"We know how popular our cafés are with our customers and so in this current climate we're really pleased to be able to offer them this extra reassurance," said Jordan McLean, Morrisons director of technology.
"We're continuing to invest in our digital offer and our customers will be able to see some other exciting improvements in our cafés in the coming weeks".