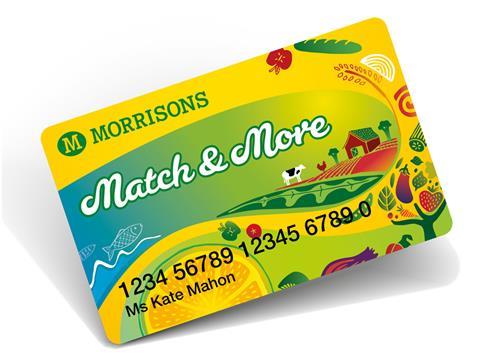 Morrisons has become the first UK supermarket to price match against the discounters.
The retailer today launched a new price-matching scheme called Match & More, which will compare prices against Aldi and Lidl as well as Asda, Tesco and Sainsbury's.
If a comparable grocery shop can be bought cheaper at any of these other retailers, then a shopper will get the difference paid back in points onto a loyalty card.
Shoppers will get 10 points for every 1p cheaper their basket would have been elsewhere; when 5,000 points are accrued, a voucher will automatically be printed for £5.
As well as points from the price-matching, shoppers can also add points by purchasing certain promoted items in-store. They can also add 10 points for every litre of fuel bought at a Morrisons forecourt.
"In May, we announced that we were lowering our prices permanently. Now we're launching Match & More, the most comprehensive price match and points scheme in the UK," said Morrisons chief executive Dalton Philips. "Because it price-matches the discounters, the Match & More card will provide the ultimate guarantee about Morrisons' value-for-money."
Philips said the scheme, powered by pricing experts Profitero, goes far beyond that of any of its big four rivals. Match & More covers branded lines - even on promotion - own label, and fresh produce.
He said he has challenged his buyers to find as many matches as possible. Where a product differs in size, Morrisons will price match on products within 20%, calculating the price difference on a pro-rata basis – for example, Aldi's five-pack of sausage rolls will be compared against Morrisons' six-pack.
Philips also claimed the vouchers would be valid for a much longer period than those of rivals. Shoppers can redeem their vouchers up to a year after being printed – typically he said the current schemes restrict redemption to between two weeks and a month.
The scheme is being rolled out to 12 stores initially this week, although shoppers around the country will be able to apply online for a card immediately. Morrisons said it planned to have rolled the cards out to all stores nationally in time for the Christmas shopping period.
A new television ad featuring Ant and Dec promoting the scheme will hit screens at the end of the month.