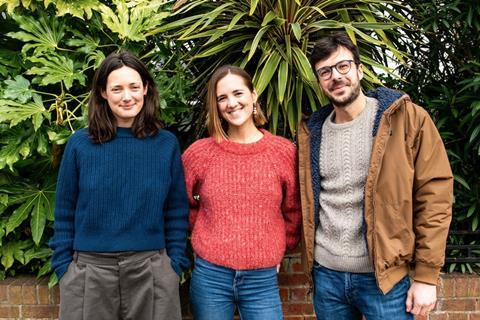 Free food-sharing app Olio has revealed its inaugural eight-person c-suite includes senior hires from big tech companies such as Deliveroo and Uber.
Olio, the local community app for fighting food waste by connecting those with surplus food to those who need it, has recruited a swathe of people from consumer and tech-led brands. They are set to support co-founders Tessa Clarke and Saasha Celestial-One as they aim for one billion users by 2030.
The new c-suite includes Iona Carter, former brand strategist for Plum Guide, as chief brand officer and ex-Just Eat and TripAdvisor's Alex Higgs as chief product officer.
Alberto Lo Bue has been appointed MD of Olio's Food Waste Heroes programme after three years leading Deliveroo's 'Deliveroo for Work' business, and a previous role as business development strategist at Uber. Tess Kermode has joined as director of international expansion, where she will focus on expanding the brand in Mexico, Singapore and Ireland, where it has grown rapidly.
New chief technology officer Fabían Díaz has joined from Amazon, and director of growth Gareth Main brings his previous experience as a member of The Guardian's reader revenue strategy team to the new job.
"Olio is going through an incredibly exciting metamorphosis in response to the explosive growth we've experienced through the pandemic and beyond," said Olio co-founder and CEO Tessa Clarke. "Saasha and I are absolutely thrilled by the calibre of our new senior leadership team."
Other new c-suite hires include Thaisa Money as people & culture director and Rohan Sheth as chief of staff.
The company, which was founded five years ago, has grown five-fold in terms of the number of listings coming onto the app since the beginning of the pandemic.
It now has over five million community members registered on the app, with half of those based in the UK.
The new c-suite will be responsible for driving further growth as the business aims for massive global expansion in the coming years.
"I'm thrilled to be joining the Olio team to help realise such an extraordinarily ambitious, yet essential vision: to reinvent consumption," new chief brand officer Iona Carter said. "I think there's huge potential to build a brand of both scale and meaning, for Olio to be at the forefront of a movement to retrain our modern impulse to buy and throw away."