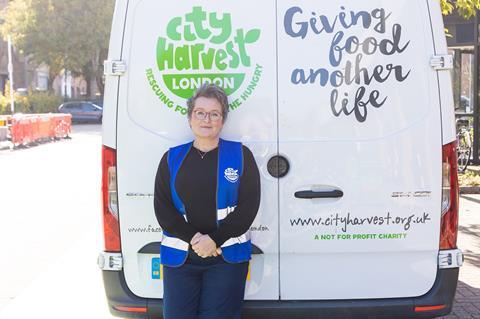 Surplus food redistribution charity City Harvest has appointed Sarah Calcutt as CEO.
Calcutt replaces outgoing CEO David Carter, who took over from co-founder Laura Winningham last year.
She will work alongside founders Laura and Steve Winningham to help "maximise growth and impact" of the London-based food redistribution charity.
Calcutt will be responsible for leading the City Harvest team, the board and its Food Council as it aims to redistribute more meals to those in need across the capital amid increased demand in the cost of living crisis.
She was previously an ambassador for the charity as well as a "proactive" member of its Food Council.
Calcutt began her career in primary production and marketing, and now sits across several strategic boards in the food industry. She also works as a consultant on farming, agri-tech and wholesale, including for the Convent Garden Market Authority and Outfield Technologies.
She is one of the founders of Partners in Produce, an advisory group supporting British fresh food produce industry players, as well as vice chair of The Rural Policy Group.
"With a successful career centred in UK food and sustainability, hunger-related public policy issues have always been very close to her heart," said City Harvest.
Calcutt said: "I feel honoured to lead this important organisation. From my work on the City Harvest Food Council, I understand the importance of our mission and our need to grow.
"At a time when CAB reports that they are referring 750 people a day in London to food banks, City Harvest is needed more than ever.
"Our team will work even harder to ensure schoolchildren thrive not just survive, and the hundreds of thousands unable to afford or access nutritious food are fed."
City Harvest collects surplus food from manufacturers, suppliers and retailers to deliver to nearly 400 London charities tackling food poverty. It works in partnership with various charities and local community groups such as homeless shelters, soup kitchens, schools and children's programmes.
Covid-19 saw the surplus food redistribution group triple in size to meet the rising demand. It now provides more than 1.2 million meals a month to its charity partners.