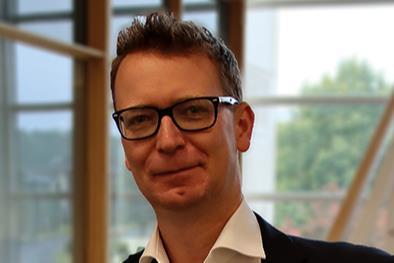 M&S's logistics partner Gist has appointed former Tesco HR head Nick Williams as its new group HR director.
Williams, who has previously worked for Tesco for over a decade, will oversee all of the logistics company's HR matters across the UK, Ireland, Europe and the US.
Williams is to work closely with the business and senior leadership team to develop the company's new HR strategy.
"I am pleased to join Gist at such a key time in its history, and as the logistics industry continues to demonstrate its criticality and adaptability," he said.
"I'm looking forward to getting out into the business, meeting our employees and working to develop and execute a new HR strategy that will help Gist deliver on its overall strategic objectives."
Williams is replacing previous HR director Lynn Brown, who left the business in March this year. She has since joined XPO UK & Ireland as HR VP.
Williams has an extensive background in the retail industry, having worked for Tesco for 11 years in varying human resources roles – including a four-year stint in India as HR director, retail operations.
While at Tesco, he also helped set up an in-house pension investment business.
"Gist is a strong and stable business that continues to perform well and deliver for its customers in what is a very challenging business environment.
"We have a lot of long serving colleagues and deep technical expertise across all core aspects of logistics. We do however need to supplement this with new people and more diverse and different perspectives – any business would want to do that," he said.
Prior to his current role at Gist, he worked as HR director for food distributor Sysco and as HR director for Wincanton's retail/fmcg department.
He has a Master's degree in human resources management/personnel administration from Aston University.
Gist CEO Michael Chambers said he welcomed "the fresh perspective" Williams will bring to the position.
"I look forward to working with him to progress our people agenda and in doing so deliver a great experience for Gist's people and in turn value for our customers and shareholders," Chambers added.