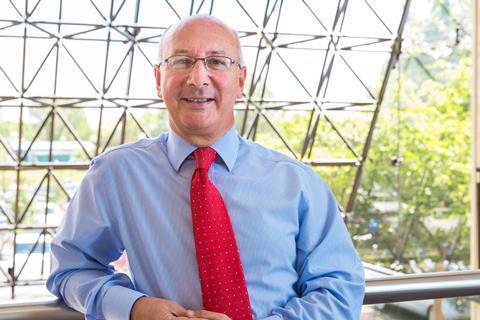 Iceland's joint MD Nigel Broadhurst has stepped down after more than five years in the post.
Broadhurst resigned on 10 July as director of both Iceland Foods and Iceland Topco, according to newly filed documents at Companies House.
It comes a month after Iceland founder and executive chairman Malcolm Walker and CEO Tarsem Dhaliwal took full ownership of the frozen food chain, buying investment firm Brait's 63% share in Iceland Topco.
"Nigel Broadhurst has stepped down from the boards of Iceland Topco and Iceland Foods following the recent buyout that returned the business to 100% ownership by Sir Malcolm Walker, Tarsem Dhaliwal and their related parties," an Iceland spokesman confirmed.
Broadhurst had been a director of both companies since 2012. He was Iceland's buying director before becoming joint MD alongside Richard Walker. He is current chair of the British Frozen Foods Federation, a post he is due to hold until at least November this year.
His resignation from Iceland also comes months after the business confirmed it was reviewing its management structure. A spokesman said in February the aim was to "ensure that we are running our business as efficiently and economically as possible".
Broadhurst has spent much of his career at Iceland, first starting as a buyer in 1983. After a seven-year stint away from the frozen food chain, at Hibernia Foods, Kwik Save and Somerfield, he returned in 2005 at the request of Malcolm Walker, who had also just returned to the business he founded.
BFFF CEO Richard Harrow recently credited Broadhurst with being an "instrumental" figure in shaping the frozen food industry. "Nigel has incredible focus and the ability to be highly creative and innovative, as demonstrated by the many market-leading initiatives he's spearheaded," Harrow said earlier this year.
Broadhurst is most closely associated with Iceland's overarching Power of Frozen campaign, but has also been credited with launching the first own-label ranges of prepared frozen food in the market. He was ranked number two in The Grocer's recent Frozen Power List.