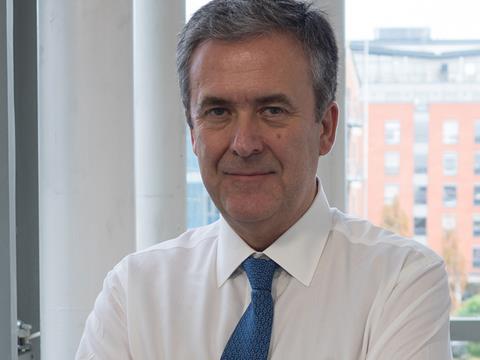 He was hailed as a potential saviour for Asda, but for Jesús Lorente, who has left after just seven months in the chief merchandising role, it was more like a baptism of fire.
It was always a big ask for someone in his first UK role to take on the severe challenges facing Asda. And that was before the proposed merger with Sainsbury's emerged, which has made negotiations doubly tricky for many suppliers.
Lorente may have been a key player at the Spanish arm of Carrefour for the past eight years, but with no experience of the UK trading floor, let alone at a retailer desperate to turn around its performance after a series of disastrous results, this was an altogether different challenge.
The first cracks in his relationship with Asda boss Roger Burnley began to show between in May, when Asda announced that former George managing director Nick Jones would become SVP, MD George and general merchandise, reporting directly to the CEO.
At the time this was billed as a move to enable Lorente to focus on the food side of the Asda business, reverting to the two-role structure former CEO Andy Clarke had eliminated in a restructure that saw former food boss Barry Williams moved into the chief customer role.
But Lorente's personality was not considered dynamic enough, with insiders suggesting it has been Burnley who has been forced to take on much of the trading negotiations and suppliers claiming that the closest Lorente was to being a miracle worker was in being invisible.
"Even at the time it just seemed such a strange decision to bring in someone from Spain whose main experience was in the logistics side of the business," says one source. "Jesús, by all accounts, was all too often conspicuous by his absence on the trading floor. It was just not his forte and it's hardly any surprise he fell out with Burnley."
"Asda needed a clear strategic thinker with experience of UK trading and that is not at all what he was about."
An Asda source added that Asda's continued turnaround (the latest Kantar results showing like-for-like sales up 3.4% in the quarter, albeit flattered by the timing of Easter) is "not something that has been achieved because of having brought Jesús in. It was achieved despite him. But the situation at the moment leaves a huge amount of responsibility on Burnley's shoulders."
Asda announced on Friday that recently appointed retail operations director Anthony Hemmerdinger would take on the new role of SVP – operations. The move will also see him take charge of Asda's logistics and supply functions, leaving all other commercial departments reporting directly into Burnley. Hemmerdinger, previously VP retail – south, joined Asda having previously been the managing director of local pubs for brewing giant Greene King.
It will be interesting to see if Burnley looks to bring in other, experienced UK operators to further shore up his team at what is a crucial time for the business.
Earlier this month, Rob McWilliam returned to the supermarket as chief financial officer, following the departure of Alex Russo. Burnley stressed McWilliam's Asda experience was vital in allowing him to "hit the ground running".
Despite what Burnley has hailed as "genuine momentum" going into its proposed merger, there is still much work to be done in Asda's recovery.
There are also serious questions facing Asda and its suppliers ahead of the merger, in particular how it can build long-term relationships and execute joint business plans ahead of it, particularly as it has been clearly signalled as a squeeze on suppliers if the deal gets past the CMA.
No doubt senior figures at Asda House will also be wondering what the future holds for them, with Burnley's previous employer Sainsbury's generally seen as the dominant partner in the deal.
Now is certainly not the time for passengers, however, as Burnley appears to know well. His decisiveness and a clarity around what is needed to steer Asda through some choppy waters ahead bodes well.