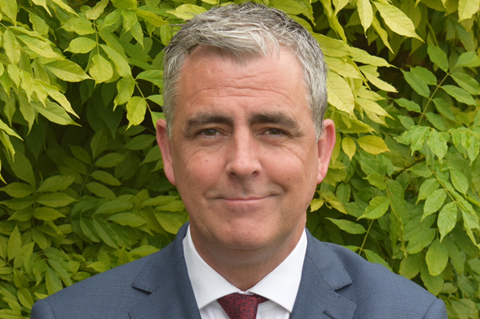 Symbol group SimplyFresh has hired forecourt veteran Michael O'Loughlin as its new chief operating officer.
The appointment means a change of role for co-founder Kash Khera, who will become business development director. Khera's focus will be on driving "store and range innovation to further improve the business", the retailer said. He had been COO since 2018, when Tim Chalk was made CEO.
Chalk said O'Loughlin's appointment was part of the ongoing plan to "transform the SimplyFresh and SimplyLocal business and its proposition".
SimplyFresh, which operates more than 80 stores, was founded in 2009 by Khera and his brother Sukhjit. It is currently supplied by Costcutter, which holds a 20% stake in the business. However, this year the group kicked off a trial with Sainsbury's. The supermarket giant currently supplies branded and own label products to two SimplyFresh stores. It is understood both parties are looking to further grow the partnership.
"The opportunity for the convenience sector and in particular SimplyFresh is vast and I'm delighted to invite Michael on to the board as COO," said Khera.
"Michael's people-first, highly customer-focused mindset and strategic thinking will be of great value to SimplyFresh and the retailers we serve. As the company enters its next chapter of innovation and expanded store growth, independent retailers will benefit from his experience and knowledge and I'm personally very excited to be working alongside him."
O'Loughlin was most recently MD for acquisitions and business development at Motor Fuel Group. He stepped down in July 2019 after two years in the role.
Before that he spent over 15 years at Irish forecourt giant Applegreen, including eight years as MD.
"I'm delighted to be joining SimplyFresh, I've been a brand advocate for many years, regularly promoting it to Irish industry colleagues, so I consider this position a natural fit," said O'Loughlin.
"As a retailer, I've carefully appraised the SimplyFresh with Sainsbury's proposition. I truly believe this is a hugely beneficial proposition to our retailers and most importantly their customers."