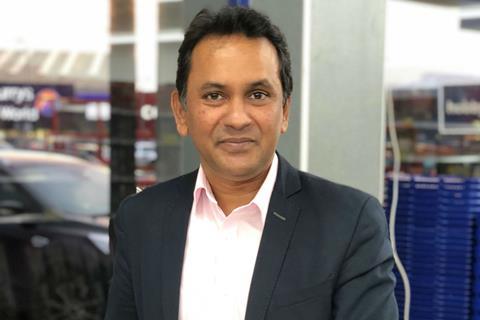 Poundstretcher group commercial director Somnath Saha has left the business.

Saha joined Poundstretcher in September last year having previously served as Typhoo CEO for nearly four years.

At Poundstretcher, he affectively took over the reins from Chris Edwards, who founded Poundworld in the 1970s and was Poundstretcher's CEO between October 2017 and August 2018.

"Somnath left the company at the end of August," a Poundstretcher spokesman told The Grocer.

"Somnath is pursuing new career opportunities and very much enjoyed his time at Poundstretcher, contributing to the rapid expansion in sales during his time as commercial director.

"We wish Somnath great success in the future and he is in regular contact with us about the exciting opportunities he is getting involved with going forward."
Saha told The Grocer he was currently travelling, and planning a move for a carreer opportunity

Saha oversaw Poundstretcher's adoption of the 'Bargain Buys' banner for new and refurbished stores, leading to a dispute with Leeds businessman Manni Hussain, who had purchased the name from Poundworld administrators Deloitte.

Bargain Buys stores were part of the Poundworld estate before its collapse in June last year, but the name had never been successfully trademarked. A belated attempt to trademark it in October was rejected as too generic, while Poundstretcher's application around the same time for 'Bargain Buys big brands big discounts' was successfully registered.

Under Saha, Poundstretcher also livened up its social media presence with daily posts, videos and blogs, courtesy of a newly created marketing department. The team regularly takes aim at competitors including supermarkets with fmcg price comparison.

Hussain, who bought the trademark-protected Poundworld name along with Bargain Buys, is understood to be planning to bring the former back to the high street.