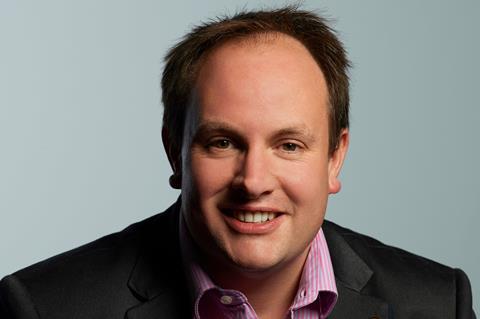 Britvic has appointed company veteran Trystan Farnworth to the newly created role of director of sustainability.
Farnworth has more than 15 years' experience of working for the soft drinks giant, and was previously commercial director for convenience & impulse.
His new position reflected Britvic's "ongoing commitment to running a sustainable business" said the company, while Farnworth's "strong commercial background demonstrates Britvic's desire to align its sustainability agenda closer to its customers' ambitions".
Farnworth began his career in food & drink in 2001 as a regional account executive for Bass Brewery (now part of Molson Coors). He joined Britvic a year later as national account executive (leisure & licensed) before rising through the ranks to become director of value organisation & joint ventures.
He spent 2013 as general manager of Interactive Screen Media, a startup joint venture between Britvic and entrepreneur Nicholas Davies, which launched an app for food and drink wholesalers.
Farnworth rejoined Britvic as commercial director for convenience & impulse – a role that has been taken on by former Gü Puds chief operating officer Rachel Phillips as OOH commercial director.
"Britvic's reputation for leading on industry topics is strong," Farnworth said. "We have led on health, and I want us to be an equally valuable partner in delivering sustainable packaging solutions."
Last year, the Robinsons owner removed 600 tonnes of plastic from its packaging, and was a founding member of the UK Plastics Pact.
The company's sustainability strategy would "see us reduce packaging usage overall, use recycled materials, and explore new technologies to make step-changes" Farnworth added.
He will hold a role on the GB executive team, reporting directly to Britvic GB managing director Paul Graham, who said: "Trystan has played a crucial role leading strong commercial results and customer relationships. His focus will be to bring together the various components of sustainability, creating a truly actionable plan."