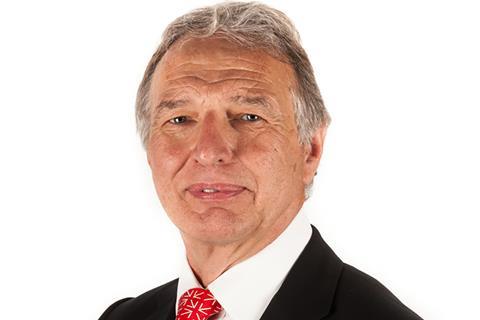 What was your first job? I worked in a production planning office for Guy Motors, a now long-gone HGV manufacturer in the West Midlands.

What's been your worst job interview? As I was about to leave university, I had an interview with Unilever. I turned up dressed in jeans and a t-shirt, and the interviewer tore into me.

What was the first music single you bought? Israelites by Desmond Dekker - I still don't fully understand why as I very much became part of the heavy rock era.

How do you describe your job to your mates? 'Delivering the things they want to buy.'

What is the most rewarding part of your job? The huge variety of challenges that come with helping companies achieve their goals.

What is the least rewarding part? Administering the company.

What is your motto in life? 'Out of darkness cometh light.' It also happens to be the motto of my football club.

If you were allowed one dream perk, what would it be? A driver.

Do you have any phobias? Yes. Public speaking, when I've not had a chance to prepare.

If you could change one thing in grocery, what would it be? I'm convinced there are opportunities and benefits for manufacturers to work together, including with the retailers. The benefits could be significant.

What luxury would you have on a desert island? The News Quiz on Radio 4. I love the combination of topical news items and totally irreverent comedy.

What animal reflects your personality? An owl. I'm very wise… and awake half the night!

What's your favourite film and why? The Red Turtle (La Tortue Rouge). It's a Japanese animated fantasy film with no dialogue, about a shipwrecked man on a desert island meeting a giant red turtle.

Which celebrity would you most like to work with and why? Nuno Espírito Santo - the manager of Wolves Football Club. A man of great humility but who has led a total transformation of hearts and minds, as well as bringing us great football.

What would your death row meal be? It has to be linguine ai frutti di mare. I go to a local Italian restaurant at least once a week and nine out of 10 times I still choose it.