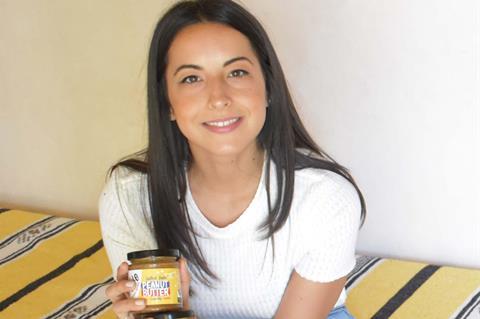 What was your first-ever job? I worked as a Spanish teacher for the Udmurt State University (Russia), where I was an exchange student at the same time. It was very challenging as my students did not know even one word of Spanish but I really enjoyed it!

What's been your worst job interview? I interviewed for a job in engineering recruitment - very soon realised I would not enjoy the job.

What was the first music single you bought? This Is How We Do It by Montell Jordan.

How do you describe your job to your mates? Nut butter in one hand, spoon in the other!

What's the most rewarding part of your job? We make a happy dance every time customers share their appreciation for our products. This is what it's all about!

What's the least rewarding part? Definitely accounting and invoicing… but luckily my co-founder Omar seems to be enjoying it!

What's your motto in life? Life is either a daring adventure or nothing at all. I have always lived by it.

What's your nickname? My sisters named me 'goat' because I have always loved raw vegetables and fruits.

If you were allowed one dream perk what would it be? Early morning paradise beach runs followed by a good breakfast to fuel up.

If you could change one thing in the grocery industry what would it be? No plastic and more sustainable packaging.

What's your favourite movie and why? There's Something About Mary - I never get tired of watching it over and over again!

What's been the most embarrassing moment in your life? When I was trying to impress my husband's parents by showing off my Moroccan language skills… We were at the market and something didn't smell right, so I said 'haska' thinking it meant 'something stinks', but it actually meant 'I farted'…

Any phobias? Needles!

If you could pick a celebrity to join your staff who would it be? Will Smith - he doesn't play by the rules and there's fun guaranteed with him!

What animal best reflects your personality? Probably a dog - loves peanut butter, swimming, running and being surrounded by great people.