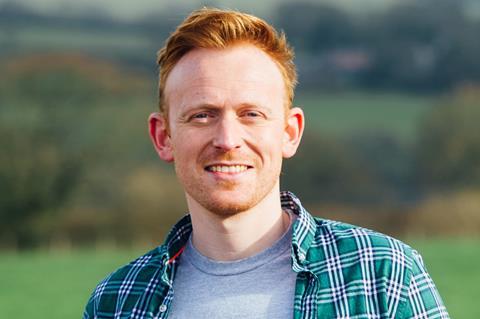 What was your first job? It was a summer job when I was 15 years old at a quad bike activity centre. We would take visitors on trails around rural west Wales.
What's been your worst job interview? When I was 21, I interviewed for a car salesmen role. One of the salesmen approached me thinking I was a customer (I assumed he was showing me the ropes). He tried selling me a car and I ended up being late for the real interview.
What was the first music single you bought? In Too Deep by Sum 41. This remains on my Spotify playlist to this day!
How do you describe your job to your mates? They would say I am a glorified milkman.
What is the most rewarding part of your job? It's a bit of a cliché in a sales role, but it's always seeing the products on the shelf, particularly in our export markets.
What is the least rewarding part? Work/family life balance.
What is your motto in life? Hard work may not always result in success, but it will never result in regret.
If you were allowed one dream perk, what would it be? Something to save me time so an in-house chef (Michelin star!).
Do you have any phobias? Crocodiles…
If you could change one thing in grocery, what would it be? Although improvements are being made, an increase in sustainable products and a reduction of single-use plastic is still an issue.
What luxury would you have on a desert island? I am a redhead… so factor 50 sun cream.
What animal reflects your personality? Can it be mythical? If so, being Welsh I would say dragon. Strong and ambitious.
What's your favourite film and why? It really depends on my mood but most films by Martin Scorsese. Goodfellas is a winner, always. Anchorman for a comedy.
Which celebrity would you most like to work with and why? Right now, probably Elon Musk, he is a bit of an enigma but seems down to earth.
What would your death row meal be? Garlic king prawns as a starter, a fondue burger from Honest Burger and a Reese's Peanut Butter Cheesecake (from the Cheesecake Factory). Washed down with a Daioni organic chocolate milkshake.