Gin, rum, vodka, whisky… whatever your tipple of choice, there's a summery new addition as brands prepare for the warmer months ahead
Haig Club Mediterranean Orange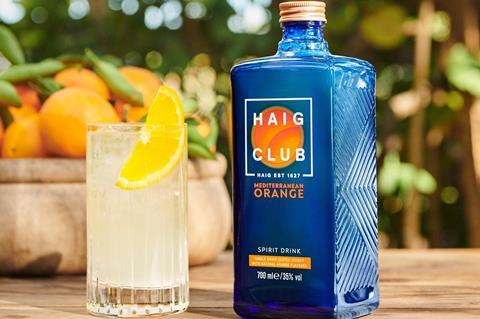 Diageo is hoping to attract "non-whisky drinkers" to its Haig Club brand this summer with the launch of an "accessible" Mediterranean Orange variant. The 35% abv spirit offers "fresh and juicy" flavours of marmalade oranges and orange blossom and should "recruit a new generation of drinkers" who are choosing sweeter drinks, according to the booze giant. Haig Club is further appealing to this audience by recommending a perfect serve for the spirit: paired with lemonade over ice and served with a slice of lemon. The drink launches into Waitrose from 12 April and will hit Asda, Morrisons and Tesco from 19 April (rsp: £25/70cl).
Sipsmith Strawberry Smash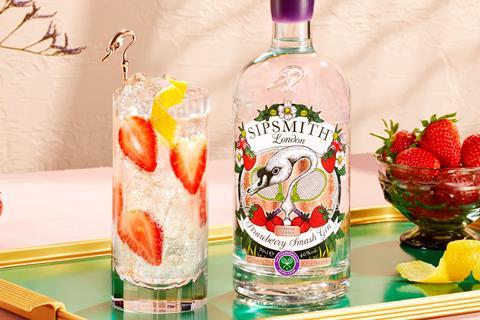 Is there a better representation of the British summertime than strawberries at Wimbledon? Sipsmith is channelling this in its latest launch, Strawberry Smash, a limited-edition gin that sees the brand partner with the legendary tennis tournament. The 40% abv tipple is made with strawberries from Hugh Lowe Farms in Kent – the exclusive grower for the sporting event – as well as English mint (rsp: £28.50/70cl). According to Sipsmith, the spirit is "a must-try for gin lovers looking to perfect their serve this summer".
Bombay Sapphire Sunset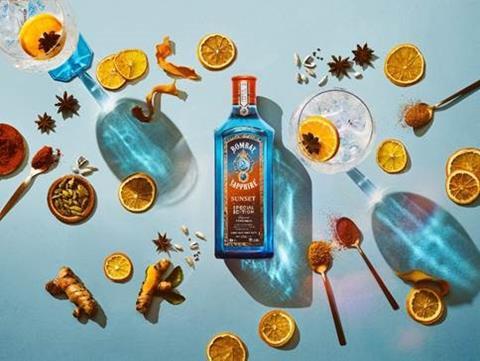 With the evenings still feeling chilly as Brits socialise outside, Bombay Sapphire's new gin should strike the right balance between summery and warming. The second in the brand's series of Special Editions, Sunset combines fragrant golden turmeric and Indian white cardamom with zesty Spanish mandarin to acheive "a lingering warmth and refreshing taste" (rsp: £23/70cl).
Absolut Watermelon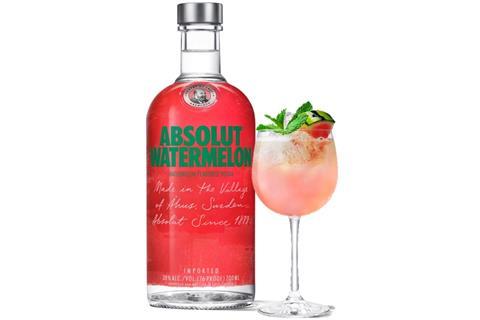 Described by the brand as a "tropical thirst quencher", Absolut Watermelon hit Tesco shelves in March and rolls out further this month (rsp: £20/70cl). The 38% abv vodka is said to be "fresh and fruity" and best enjoyed with lemonade or in a summery spritz.
LoneWolf Peach & Passionfruit Gin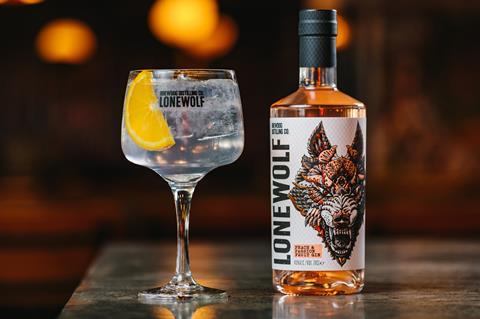 BrewDog is promising to "take you on holiday" with the latest addition to its LoneWolf spirits range, a Peach & Passionfruit Gin. The 40% abv spirit is described as an "urban beach of a gin", with "mouth-watering tropical notes" and a "reassuring juniper bite". It has launched exclusively to BrewDog's web store (rsp: £25/70cl).
The Fabulous Thai Rum Company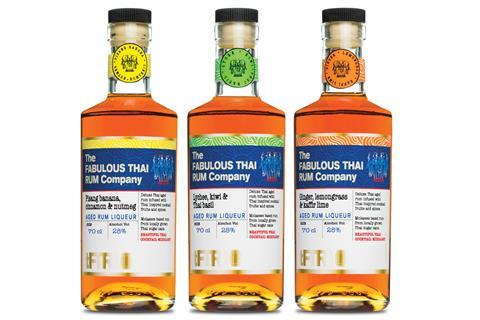 Designed as a base for "exotic, Thai-influenced cocktails", a trio of rum liqueurs from The Fabulous Thai Rum Company have launched onto Amazon and Master of Malt (rsp: £25/70cl). Inspired by Bangkok's street-side cocktail bars, the range features three flavours: Lychee, Kiwi & Thai Basil; Ginger, Lemongrass & Kaffir Lime; and Pisang Banana, Cinnamon & Nutmeg. The brand suggests serving the "innovative" drinks with mixers such as coconut water, ginger ale and tropical juice.
R3 gin liqueurs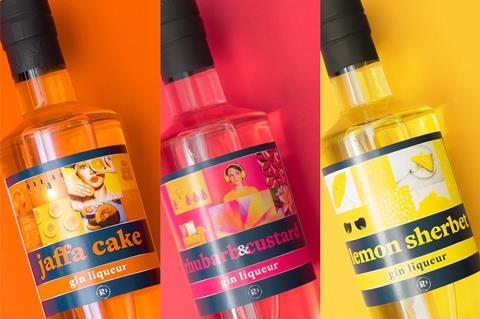 Kent-based Russell Distillers is tapping into retro confectionery and dessert flavours for its new range of gin liqueurs. Branded R3, the tipples come in Jaffa Cake, Rhubarb & Custard, Lemon Sherbet, Strawberries & Cream and Cola Bottle variants and have launched onto Amazon (rsp: £15/50cl).
Dead Man's Fingers Banana Rum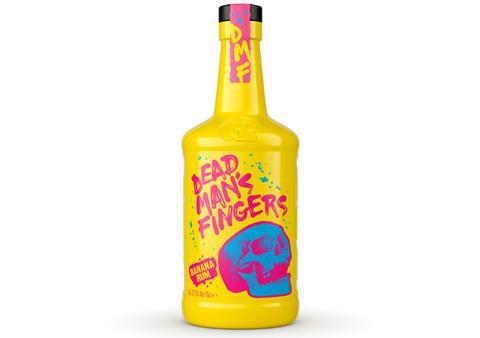 Fans of the unconventional, rum brand Dead Man's Fingers hopes its latest flavour will make shoppers go ape. The new line blends vanilla, banana, honey and caramel for a sweet rum with an exotic twist, all packaged up in an unmissable yellow bottle. Tropical flavours are a key trend for this summer, says Dead Man's Fingers brand manager Sam Caulfield, and this tipple works well summer cocktails like Banana Daiquiris or in a lighter version of a Pińa Colada. It promises to hold its own outside of cocktails too, recommended serves include cola, ginger ale and pineapple soda (rsp: £22/70cl).
Adnams Jardín Mexicano Gin
Promising "a flavoursome fiesta in a glass", Adnams' new small batch gin is inspired by the flavours of Mexico. The main botanical in the limited-edition spirit is avocado leaf, which is traditionally used for tea in Mexico due to its antioxidant properties. As well as notes of anise and liquorice from the avocado leaf, the gin features "fresh and zesty" botanicals such as epazote, chipotle chilli, lime peel, Mexican oregano and coriander. It is set to launch in Adnams' stores and web shop from 29 April (rsp: £31.99/70cl).
Twin Fin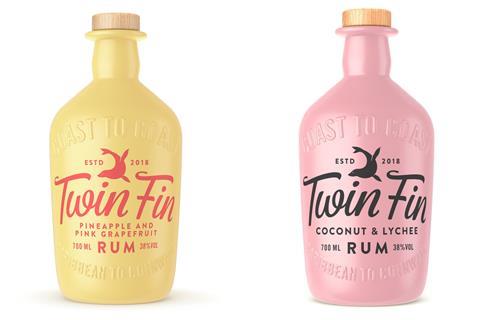 Cornish gin company Tarquin's is focusing on rum this summer with the expansion of its Twin Fin brand, which first launched in 2020. As well as a Barrel Aged variant (rsp: £35/70cl), the lineup will see the addition of two fruity flavoured rums: Pineapple & Grapefruit and Coconut & Lychee (rsp: £28/70cl). Launching on 10 May, the tropical spirits will be available to buy from Tarquin's shops, online store and independents. Tarquin's is also expanding its gin offer with a 38% abv Yuzu & Lime variant, which will launch on 1 June (rsp: £36/70cl).