As the taxman clamps down on sugar, the soft drinks industry is making some winning moves in NPD and there are a wealth of fresh flavours and reformulated recipes entering the category, here's our pick of the best innovations: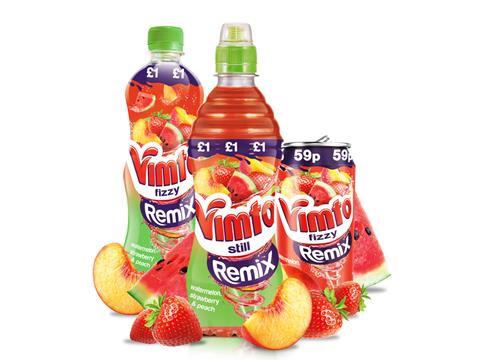 Vimto Remix Watermelon, Strawberry & Peach
Launched: February 2018
Manufacturer: Nichols
Nichols reckons sales of its Vimto Remix strawberry & peach drinks are up in triple digits since last year. So it's mixed these flavours with another in-vogue flavour, watermelon, for this latest launch under the Vimto Remix sub-brand. Available as a squash and still and sparkling RTDs (rsp: £1/price-marked 500ml or 59p/330ml), the new variant joins the mango, strawberry & pineapple and raspberry, orange & passionfruit lines in the Remix range.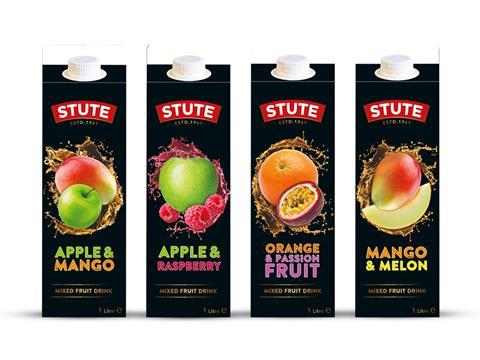 Stute Juice Drinks
Launched: March 2018
Manufacturer: Stute Foods
This quartet of juice drinks - in apple & mango, orange & passion fruit, apple & raspberry and mango & melon - come in one-litre cartons (rsp: £1.29) and pack less than 5% sugar, making them exempt from the sugar levy. The launch is one of a range of new products planned as the company prepares for its 50th anniversary in 2019.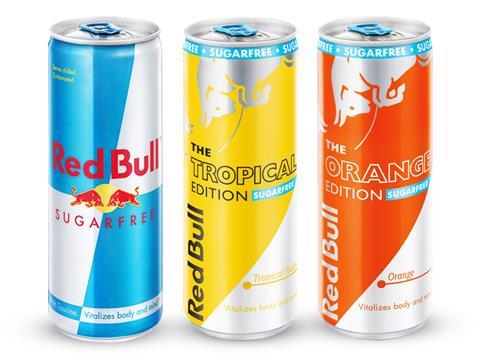 Red Bull Sugar Free
Launching: April 2018
Manufacturer: Red Bull
Britain's biggest energy drink brand has for the first time rolled out sugar-free versions of every SKU in its range, including new Tropical and Orange variants in its Editions lineup in 250ml cans (rsp: £1.25). The launch will be accompanied by Red Bull's biggest-ever marketing push on sugar free, including VOD, social media & in store.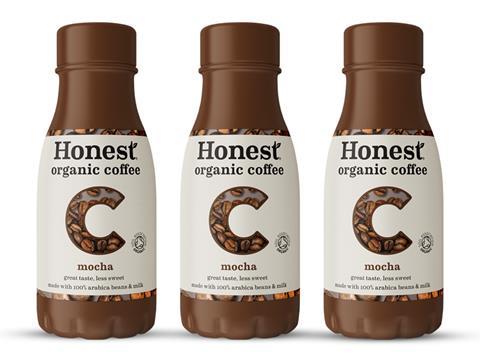 Honest Organic Coffee
Launching: May 2018
Manufacturer: Coca-Cola European Partners
CCEP is diversifying its range into products not subject to the sugar levy, including dairy drinks such as this one. The launch of Honest Coffee isn't just significant because it's CCEP's first RTD coffee to hit British shelves; the fact it's organic marks a push to the premium end of the scale. In Mocha and Latte variants (rsp: £1.99/240ml).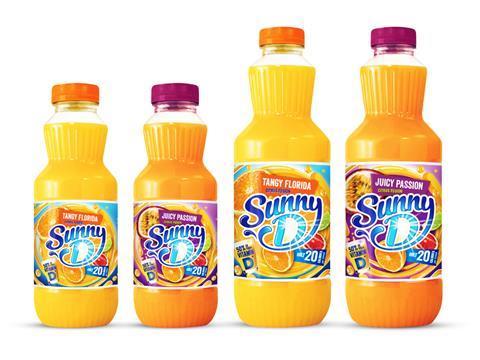 Sunny D Low Sugar Tangy Florida and Juicy Passion
Launching: May 2018
Manufacturer: Refresco UK
A 250ml portion of these low-sugar versions of Sunny D's Tangy Florida and Juicy Passion variants (rsp: £1.29/litre) pack 50% of the recommended daily intake of vitamin D but just 20 calories or 3.8 grams of sugar. The launch is to capitalise on what Refresco commercial director James Logan calls the 'top trend' in soft drinks right now: "Consumers want drinks that offer nutritional benefits as well as lower-sugar options."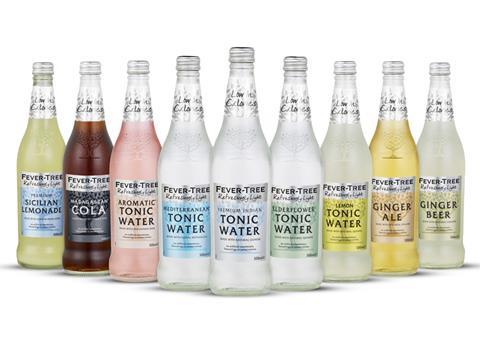 Fever-Tree Refreshingly Light
Launched: March 2018
Manufacturer: Fever-Tree
These nine new Refreshingly Light versions of Fever-Tree's core range, with less than 5g of sugar per 100ml, are sweetened with fruit sugars & natural sugar alternatives (rsp: £1.69/500ml). The brand claims it is the largest low-calorie range of mixers available in the UK and will sit alongside its regular lineup.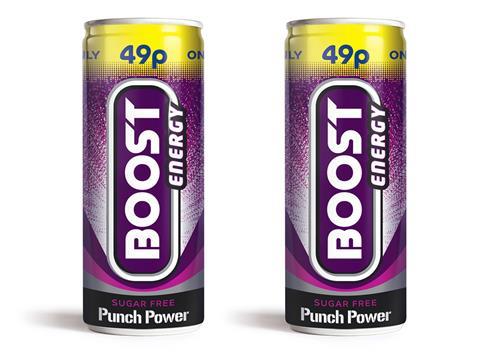 Boost Punch Power
Launching: April 2018
Manufacturer: Boost Drinks
This new launch from bargain energy drinks brand Boost ticks a lot of boxes. It's sugar free, for one. And in line with the current vogue for weird and wonderful flavour combinations, it's a blend of mango, cranberry & passion fruit flavours. On top of all that it's as cheap as chips, at just 49p for a 250ml can.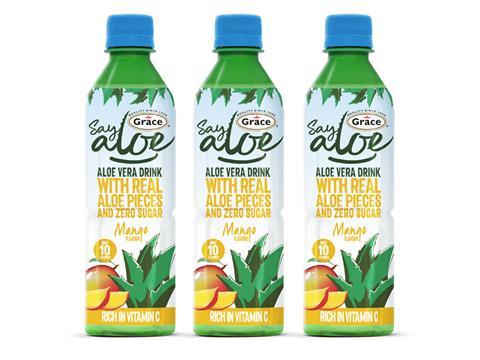 Say Aloe Mango Zero Sugar
Launching: April 2018
Manufacturer: Grace Foods
A 500ml bottle of this new mango-flavoured aloe drink (rsp: £1.39) packs 100% of the daily recommended vitamin C intake but zero sugar. "This provides a healthier, great-tasting alternative to carbonated drinks, fruit smoothies or flavoured waters," says global category manager Nimal Amitirigala.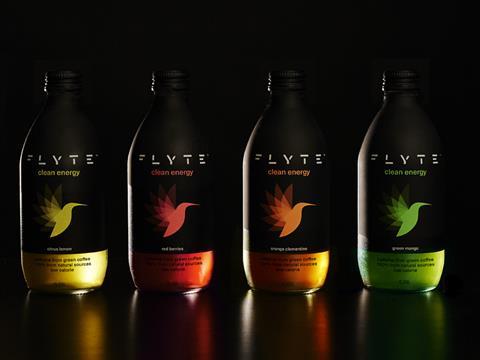 Flyte
Launching: April 2018
Manufacturer: Flyte Drinks
These are energy drinks, but not as we know them. Packaged in glass bottles (rsp: £2.50) for a premium feel, the Flyte range of 'clean' energy drinks contains no more than 40 calories per serve and is free from refined sugar. Available in Green Mango, Orange Clementine, Red Berries and Citrus Lemon variants, each drink provides an extra kick with caffeine extracted from organic green coffee.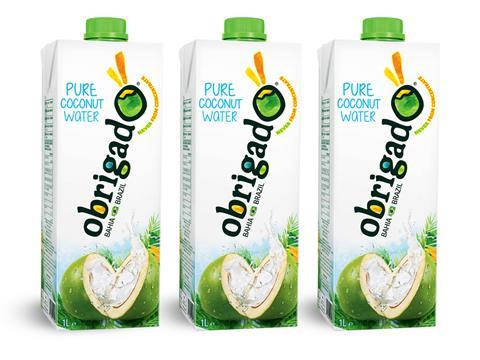 Obrigado
Launching: April 2018
Manufacturer: Aurantiaca Group
Obrigado launched in its native Brazil, where it now commands 12.5% of the coconut water market, back in 2014. Now it wants a slice of the US and UK markets for its 100% pure coconut water, produced only from coconuts grown using sustainable methods. Available in one-litre Tetra Paks (rsp: £3.49) and 350ml bottles (rsp: £1.99).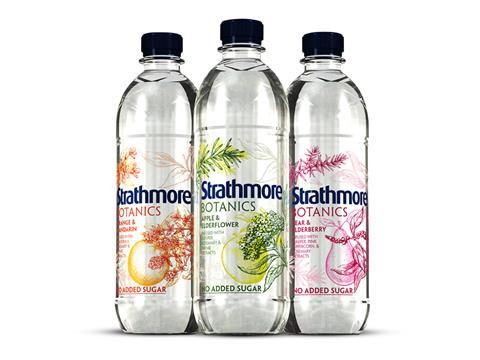 Strathmore Botanics
Launched: March 2018
Manufacturer: AG Barr
The trend for botanical soft drinks has inspired AG Barr to launch this trio of Strathmore Botanics in Orange & Mandarin, Apple & Elderflower and Pear & Elderberry (rsp: 99p/500ml). The manufacturer claims its own consumer research shows 70% would buy in, with two thirds saying the product is 'modern, premium and appealing'.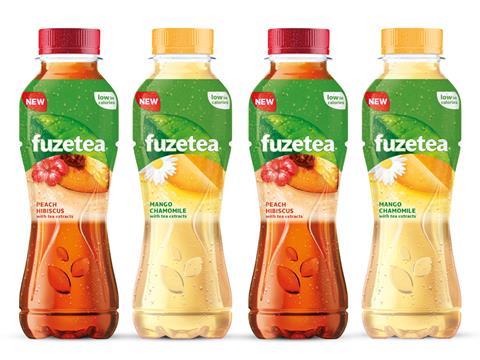 Fuze Tea
Launched: January 2018
Manufacturer: Coca-Cola European Partners
The UK launch of Fuze Tea is a statement of intent from the world's biggest soft drinks producer. "RTD ice tea is currently worth £47m and has grown by 12% in the past year," says customer marketing director Simon Harrison. Available in Black Tea Peach & Hibiscus and Green Tea Mango & Chamomile (rsp: £1.20/400ml).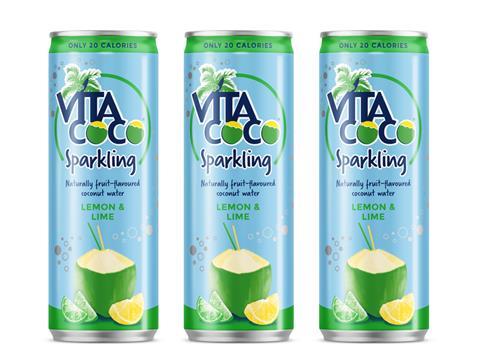 Vita Coco Sparkling
Launched: May 2018
Manufacturer: Vita Coco
This isn't just a new flavour variant, says Vita Coco. It's a whole new category for the brand: flavoured sparkling water. And with sales of flavoured water in solid value and volume growth, it's easy to see the attraction for the brand. Available in lemon & lime and pineapple & passion fruit flavours, Vita Coco Sparkling (rsp: £1.69/330ml) contains just 3.6g of naturally occurring sugars per 100ml. That's about a fifth of competitors such as Innocent Bubbles.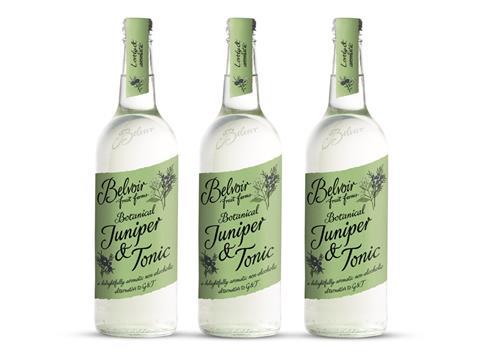 Botanical Juniper & Tonic
Launched: March 2018
Manufacturer: Belvoir Fruit Farms
'Botanical' is a new buzzword in soft drinks as suppliers try to appeal to people looking to lower their alcohol intake. Belvoir says it has blended botanical extracts, juniper and elderflower to create this booze-free G&T alternative (rsp: £3.10/750ml). It's joined by pink grapefruit and rhubarb & apple pressé and a light ginger beer.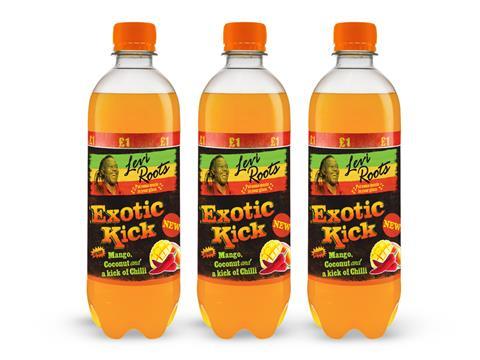 Levi Roots Exotic Kick
Launching: April 2018
Manufacturer: Nichols
Coconut isn't the only ingredient gaining traction in soft drinks (see above); chilli is too. Levi Roots Exotic Kicks combines both with mango and replaces peach & papaya variant Carnival Flava in the three-strong lineup, which also features Caribbean Crush and Jamaican Sunset products. Available in £1 price-marked 500ml PET bottles.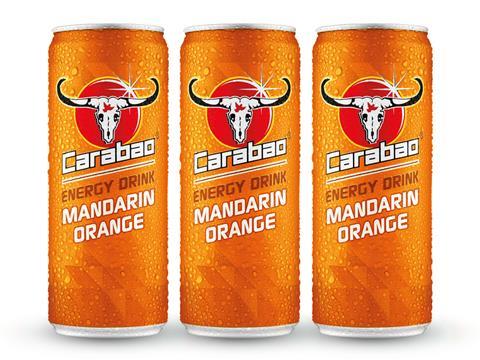 Carabao Mandarin Orange
Launching: April 2018
Manufacturer: Intercarabao UK
Thai energy drink brand Carabao is spending big as it tries to slurp up greater share of the UK energy drinks market. Last month, it unveiled its new Mandarin Orange variant (rsp: £1.19/330ml). With 14.9g of sugar per 330ml can, it is exempt from the sugar levy and joins Original, Original Sugar Free, Green Apple and Green Apple in the range.