Every month we take an in-depth look at the hottest booze launches hitting the shelves of UK retailers. Fruity flavours are in abundance this month, with flavoured launches from the likes of Absolut, Greenall's and Verano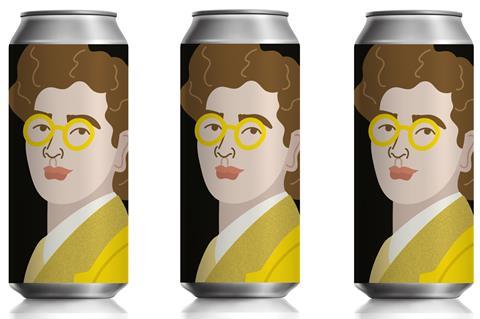 Codebreaker
Codebreaker is the first in craft brewery Mothership's series of 'Extraordinary Women' releases, inspired by pivotal female figures from history "who have broken down boundaries and stood up for women's rights".
The brew is dedicated to Joan Clarke, a cryptanalyst who helped to crack the notorious Enigma code used by the Axis powers during the Second World War. The drink is billed as a "veritable fruit salad" of a New England Double IPA.
Mothership said the beer (8% abv) was big and bold with "a huge aroma and intense fruity flavours".
It will launch online in time for International Women's Day on 8 March (rsp: £6.30/440ml).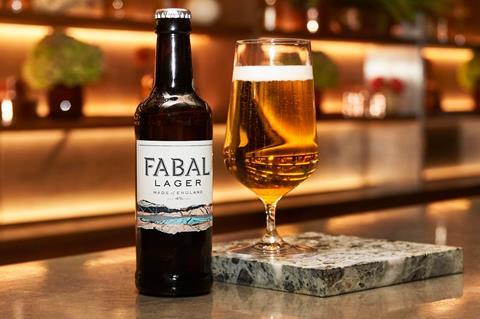 Fabal Lager
Hiver, the honey beer brand, has created an entirely new 'English lager' brand called Fabal.
It has debuted with an eponymous 4% brew, billed as having a "delicate apple blossom nose" with a "grainy malty body, followed by a clean and refreshing dry finish".
Fabal was an accredited 'Slow Food' product, meaning it passed the criteria for being "good, lean and fair" Hiver said.
It rolled out online at Hiver Beers (rsp: £3.50/330ml).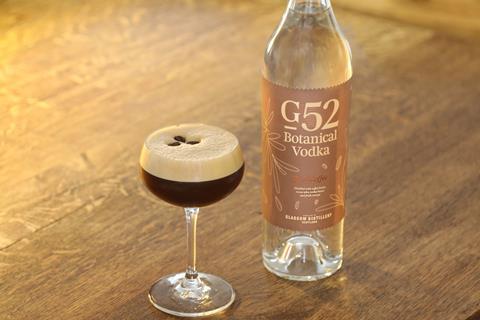 G52 Botanical Vodka
The Glasgow Distillery Company has unveiled a duo of vodkas putting "botanicals at the heart of the spirit".
They are: C52 Fresh Citrus and C52 Rich Coffee (rsp: £25/70cl).
Fresh Citrus (40% abv) was "vibrant" with "zesty" botanicals to include fresh grapefruit, lemon, lime and orange, as well as rosehip and ginger, said the brand.
Rich Coffee (40% abv), meanwhile, was "rich and sumptuous" and distilled with Colombian coffee beans, cacao nibs, tonka beans and fresh oranges.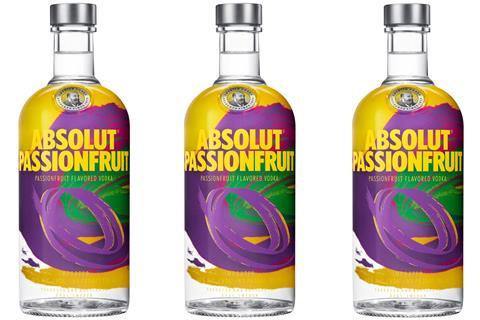 Absolut Passionfruit
Absolut has added a passionfruit flavour to its steadily-growing lineup of vodkas.
The brand said passionfruit was "the flavour to watch this year" and the NPD (40% abv) was "a tasty tropical treat" that would make "the perfect springtime drink".
It will hit Asda from early March, with a wider launch across the on and off-trades to follow (rsp: £16/70cl).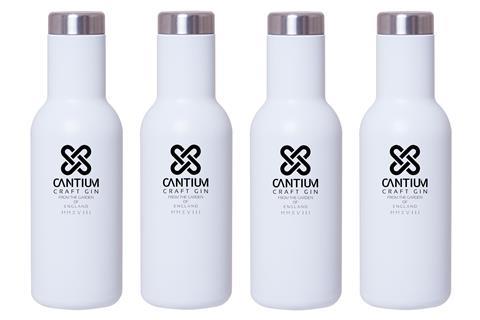 Cantium
Cantium has launched what it claims is the world's first gin in a reusable flask.
The 50cl vessels had "a life cycle that continues long after the gin has gone", said the brand, and could be used to keep drinks hot or cold for hours (rsp: £38).
If unwanted, they can be returned to the brand to be donated to charity Warming Up The Homeless, which uses them to keep soups and other foods warm for rough sleepers.
The drink itself offered "a true taste of Kent", said the brand, with locally sourced ingredients including blackberry, apple, cobnut, hops and lavender.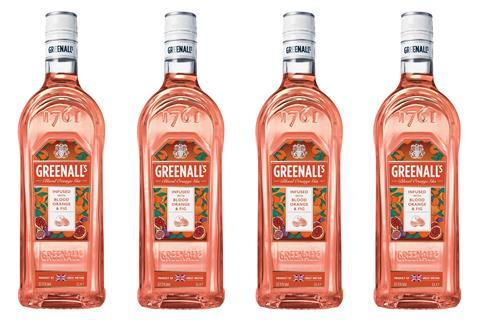 Greenall's Blood Orange & Fig
Greenall's has boosted its range of zero-sugar, flavoured gins with a new Blood Orange & Fig flavour.
The gin (37.5% abv) tapped the "growing popularity of orange flavoured gins", said the brand, and was made by infusing Greenall's Original London Dry Gin with blood oranges and fig.
It will roll out exclusively into Sainsbury's this month (rsp: £16/one litre).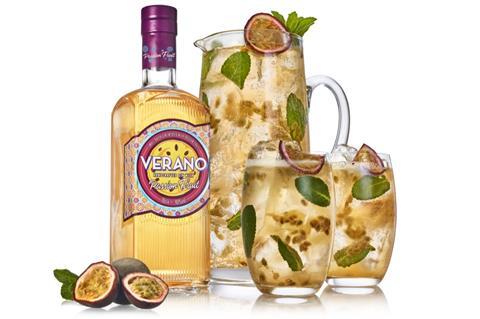 Verano Passion Fruit
William Grant & Sons, like Absolut, is jumping on the passionfruit bandwagon.
It has unveiled a Passionfruit Gin for its Verano brand (40% abv) which it said delivered a "deliciously sweet and fruity flavour", joining Verano Watermelon and Verano Lemon in the range.
William Grant & Sons marketing director Ifan Jenkins said the Verano brand had "introduced more vibrancy, informality and sociability into enjoying gin".
It will hit Asda on 15 March (rsp: £23/70cl).