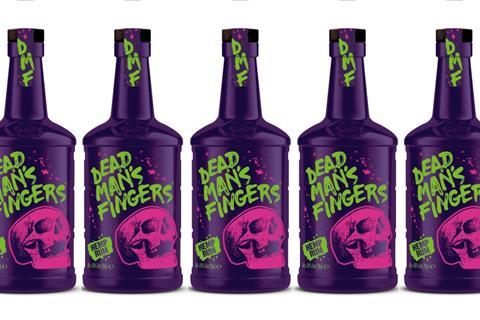 Halewood Wines & Spirits has created a CBD-infused hemp rum for its Dead Man's Fingers brand.
The 40% abv drink is the fourth launch from the brand, which Halewood snapped up in February 2018, and is billed as having an aroma with "hints of coffee, hops and pine with a grassy herbal back note", best served in a 'hemp & Coke' (rsp: £22/70cl).
Halewood is throwing £2m behind the launch with a campaign spanning out of home, digital, events and a UK-wide sampling campaign.
Dead Man's Fingers "has always been about challenging category norms and innovating", said brand manager Lucy Cottrell.
"[The NPD] is an exceptional spirit that pushes the boundaries where others haven't dared and fulfils rum drinkers' very clear expectations for something more exciting and experimental".
Since its acquisition by Halewood, Dead Man's Fingers has picked up numerous listings in the mults.It is currently stocked in Ocado, Sainsbury's and Asda.