Darlings of the low-carb world, it's no surprise that manufacturers have been making the most of sweet potatoes. From puffs to bread, the bright orange root veg has inspired a wealth of quirky product innovation this year. Here's our pick of the best.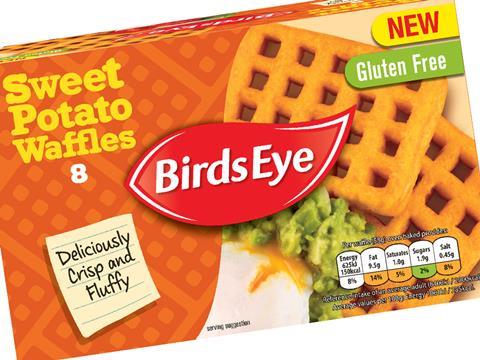 Sweet Potato Waffles
Brand: Birds Eye
Rsp: £2.50
Made from lightly seasoned sweet potato and potato, this alternative waffle rolled into Ocado freezers in mid-October. Described as a "trendy twist on a family favourite", the waffles are gluten-free and come in at 150 calories each.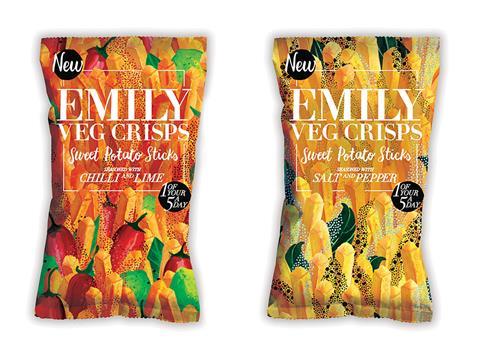 Sweet Potato Sticks
Brand: Emily Crisps
Rsp: £1/35g, £2.50/100g
Available in Sea Salt, Chilli & Lime and Salt & Pepper flavours, these sweet potato snacks landed in Tesco this summer. "An original take on the humble crisp", says Emily Crisps, they're vegan-friendly and available in sharing and single-serve bags.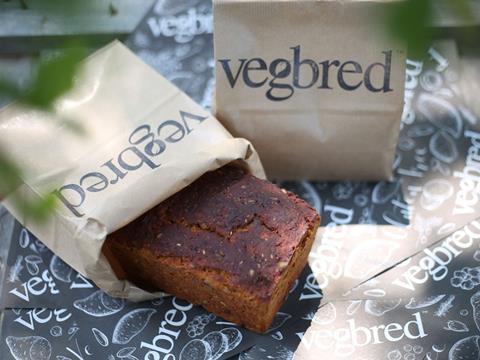 Sweet Potato Super Seed Loaf
Brand: Vegbred
Rsp: £7.50
Made with fresh sweet potato and plant-based flours, this loaf is naturally low-carb and gluten-free. It's high in protein, vegan and available from Whole Foods Market and Planet Organic.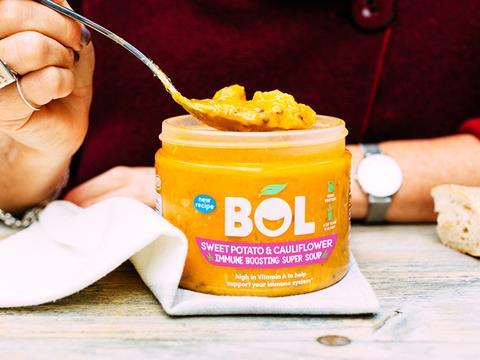 Sweet Potato & Cauliflower Soup
Brand: Bol
Rsp: £3
This dhal-inspired jar soup landed in Waitrose chillers this summer. With a combination of beluga lentils, sweet potato, chunky cauliflower and coconut milk, each vegan-friendly soup packs 30% of the daily vitamin A requirement.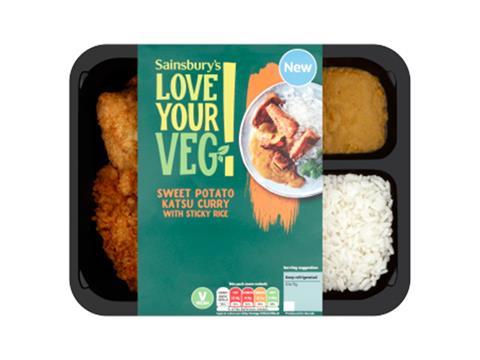 Sweet Potato Katsu Curry
Brand: Sainsbury's
Rsp: £3
Launched on the back of the Wagamama trend, this vegan option hit Sainsbury's chillers in June. It includes breaded sweet potato slices, sticky rice and a spiced coconut sauce.
Sweet Potato Puffs
Brand: Spudsy
Rsp: £3.49
A new US import, these baked snacks will be available from online retailer Tropicana Health and Fitness in Bangin' BBQ, Crunchy Cinnamon and Cheese Cheddar flavours from late November. Made with sweet potato flour, pea protein and rice flour, the snacks are vegan and free of gluten and GMO.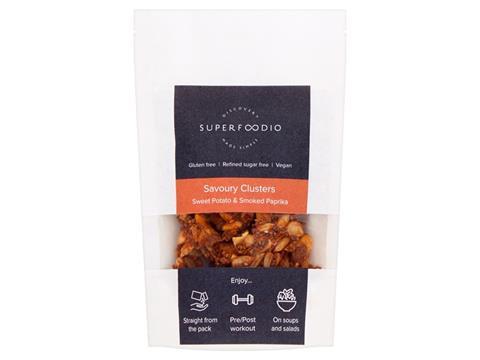 Sweet Potato & Smoked Paprika Clusters
Brand: Superfoodio
Rsp: £2.49
Instead of using refined sugars and syrups, these vegan clusters use sweet potato as a sweetener. Available from Whole Foods Market, Planet Organic and Ocado, they come in portable snack packs and include a combination of cashews, walnuts and seeds tied together with a sweet potato and smoked paprika flavour.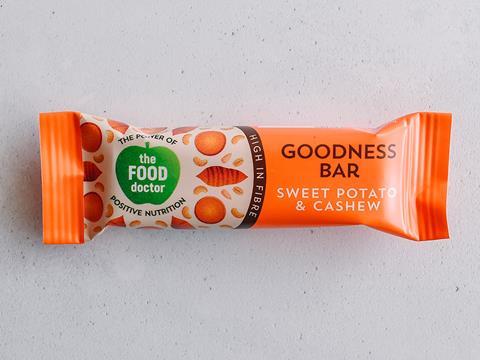 Sweet Potato & Cashew Goodness Bar
Brand: The Food Doctor
Rsp: 95p
This bar from The Food Doctor is packed with half of the daily recommended intake of fibre to support healthy digestion. Made with a combination of dried sweet potato, sunflower seeds, oats, cashew nuts and pea protein crispies, it was listed in Tesco and Ocado in October.