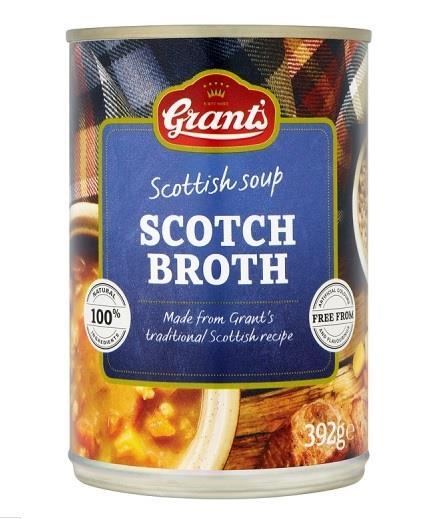 Grant's Foods has expanded its portfolio with 14 new canned products including soups, pulled meat and ready meals.
The NPD comprises two branded chicken-based ready meals – Piri Piri and Moroccan (rsp: £1.79) - alongside 10 branded soups (rsp: £1.19 to £1.29). They are being rolled exclusively into Asda's Scottish stores now together with BBQ Pulled Pork and BBQ Pulled Beef, produced by Grant's under the retailer's Chosen By You own label banner (rsp: £2.50).
The exclusive deal with Asda had secured Grant's additional yearly volumes of around a quarter of a million cans, said the Ayrshire-based supplier.
The new soups, launched in "bright new packaging" rolling out across the brand, include three flavours under Grant's Scottish Soup range - Lentil & Bacon, Scotch Broth and Chicken & Rice - while seven have been added to Grant's Black Label Soups, including Broccoli & Stilton, Petit Pois & Smoked Bacon and Chunky Beef & Vegetable.
"This is a very exciting opportunity for Grant's and it's fantastic that Asda is supporting our brand," said account marketing manager Claire Inglis. Further flavours would be launched in due course, she added.
Asda regional buying manager for Scotland, Susanna Hassard, said: "The Grant's ranges consists of premium quality products which are popular with our customers so it's great to be the first to offer the new flavours."