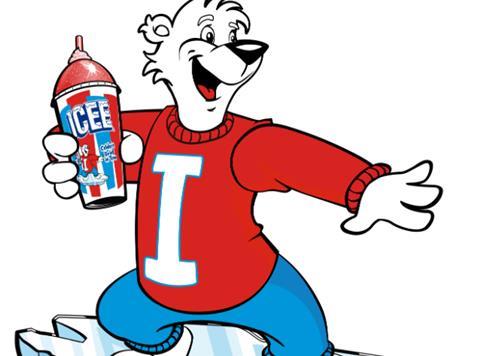 US carbonated frozen drink Icee is set to make its UK debut, after Vimto secured the licence for out of home.
Icee was the world's leading frozen beverage brand, said Vimto, with 86% brand awareness and more than 500 million drinks sold annually. It is sold across a variety of channels in the US and around the world, including large grocery, convenience, cinemas and quick-serve restaurants (QSRs).
Vimto's licence covers manufacture, sales & marketing, distribution and service for the Icee product and equipment.
The deal marked "an exciting time for us, adding the world's number one frozen beverage brand to our portfolio" said Nick Yates, sales & operations director at Vimto Out of Home. "The demand for iced drinks is there, especially in cinemas, QSRs, theme parks and other leisure attractions – and are well equipped to bring Icee to this market, where we already have a strong presence."
Vimto Out of Home was "an an ideal partner" for Icee, said the brand's VP for managed services & international, Steve Every. "We share many synergies in terms of ways of working and a shared vision for growth. This is an important step in our international expansion."