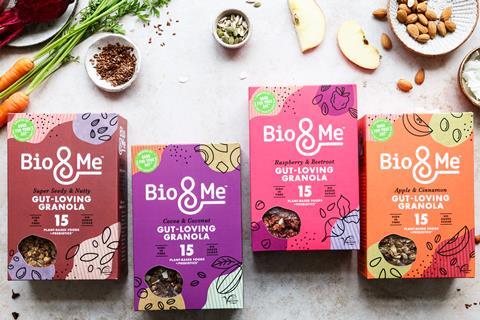 Celebrity dietician and nutritionist Dr Megan Rossi is to launch what she claims is the UK's first multi-category food brand dedicated to gut health.
Called Bio&Me, the new plant-based offer is to make its debut with a four-strong range of granola. Each 100g of Apple & Cinnamon, Raspberry & Beetroot, Cocoa & Coconut and Super Seedy & Nutty (rsp: £3.99/360g) provides an average of 14.1g of fibre and 12.1g of protein. It also contains about 444kcals and 9.1g of sugar.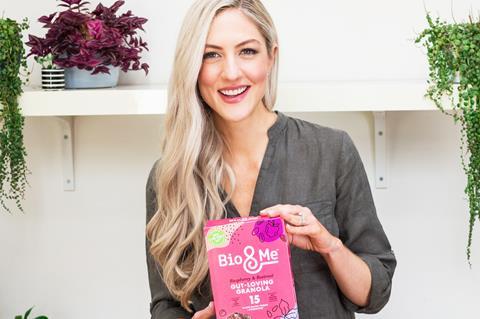 Made using only natural ingredients and no added sugar, each variant contained "15 different types of plant-based goodness and prebiotic fibre, while most other granolas offer only four or five types" according to the brand.
The granola will be available from 6 November at Booths and from 19 November at Planet Organic – with "almost seven in 10 adults now recognising that actively looking after your gut is essential to overall health".
Gut health was "becoming such a hot topic" said Rossi, founder of The Gut Health Doctor clinic on Harley Street and author of the book Eat Yourself Healthy.
However, many products claiming to promote gut health were "not in line with the evidence" she added. "There are several food additives in many of these products that may actually be harmful for the gut. Other products are adding in a single bacteria strain without any reliable evidence to suggest a health benefit."
Bio&Me would "only ever make health claims that are fully credible and evidence-based" Rossi said. "Transparency is one of our core commitments."