From chocolate toads to pumpkin juice, we take a look at the ghoulish goodies coming to supermarkets this spooky season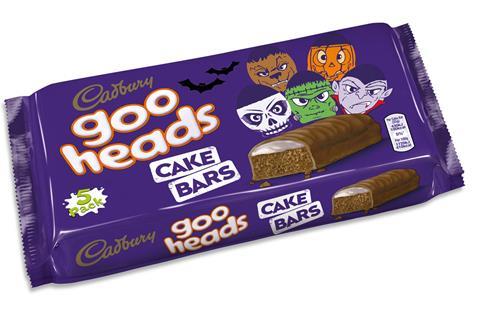 Cadbury Goo Heads Cake Bars
Shoppers may be familiar with Cadbury's creepy Goo Head characters, which first appeared in Creme Egg form in 2018. This Halloween, Creepy Skeleton, Pumpkin, Frankenstein, Dracula and Werewolf will appear on cake bars for the first time. The individually wrapped snacks feature a chocolate sponge base topped with white fondant 'goo', which is coated in Cadbury milk chocolate. The bars land in stores in September and will be sold in packs of five (rsp: £1.50).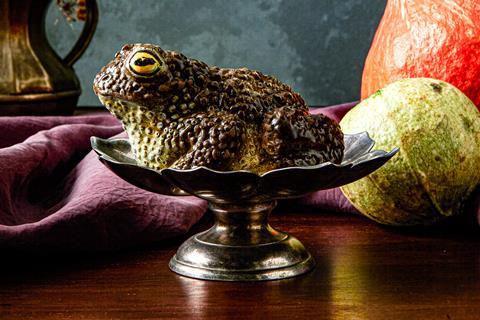 Fortnum & Mason Chocolate Toad in Gift Box
Meticulously poured, moulded and painted by hand, Fortnum's describes this Belgian milk chocolate toad as an "edible sculpture". The lifelike amphibian has been produced exclusively for the upmarket retailer by a classically trained sculptor in the south of England (rsp: £25/130g).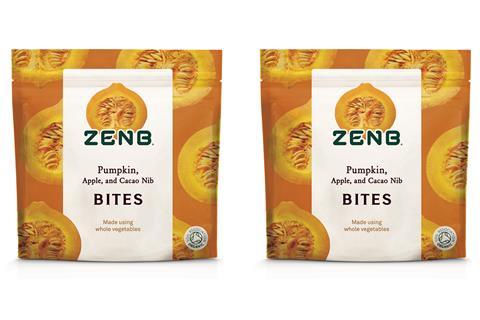 Zenb Pumpkin Bites
Vegan and organic snack brand Zenb is tackling frightening food waste levels this autumn with its five-strong range of vegetable Bites, which features a Halloween-appropriate Pumpkin, Apple & Cacao Nib flavour. Available from the brand's website from 6 October, the snacks contain as much of the whole vegetable as possible, including seeds, skin, stem and peel (rsp: £3/46g).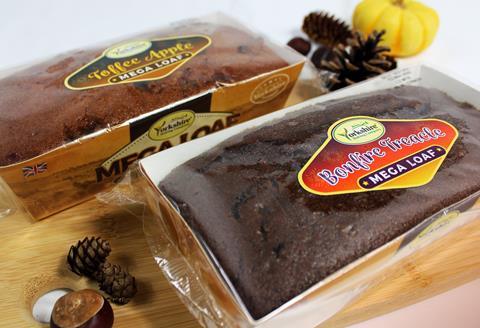 Yorkshire Baking Company Mega Loaves
Just in time for Halloween and bonfire night celebrations, Yorkshire Baking Company is adding two seasonal Mega Loaves to its range. The limited-edition Toffee Apple and Bonfire Treacle cakes land in Morrisons from late September (rsp: £2).
Adnams x Beavertown Strange Seas
To celebrate 10 years of its Ghost Ship ale, Adnams is teaming up with fellow craft brewery Beavertown to launch an equally spooky brew, Strange Seas. The tropical pale ale, which is packaged in a creepy skeleton can, features notes of pineapple, pear, grapefruit and pine. At 3.5% abv, the beer is described as "hoppy" and "super-sessionable" by the Suffolk-based brewer. The beer launched via Adnams' web store and retail outlets in mid-September (rsp: £1.49/330ml).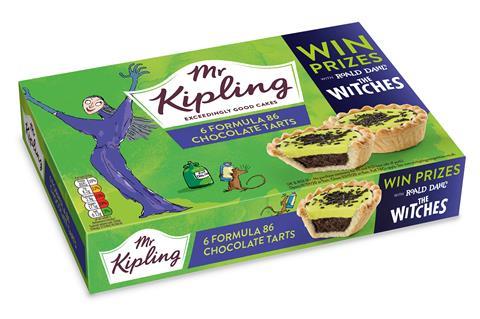 Mr Kipling Formula 86 Chocolate Tarts
Following on from 2019's Chocolate & Vanilla Slices and Formula 86 Fancies, Mr Kipling is extending its Witches-themed range with Formula 86 Chocolate Tarts. The chocolate mousse-filled tarts, which are topped with slime-green icing and chocolate sprinkles, will land in Tesco in September (rsp: £1.50/six-pack).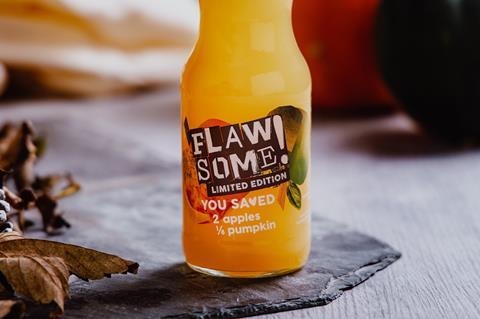 Flawsome
Ever wondered what happens to all the unsold wonky pumpkins after Halloween? Some may end up in this cold-pressed, no-added-sugar juice from Flawsome, a startup that is on a mission to save tonnes of surplus fruit & veg from going to waste. Cases of the juice, which packs two apples and an eighth of a pumpkin into each bottle, will be available from the brand's website from October (rsp: £21.99/12x250ml).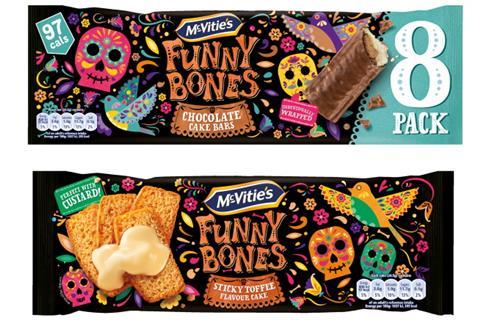 McVitie's Funny Bones
Adorned with colourful day of the dead-themed packaging, McVitie's new Halloween range hits stores in September. It features two individually-wrapped SKUs – Digestives Cinder Toffee Flavour Slices and Funny Bones Chocolate Cake Bars – alongside a Funny Bones Sticky Toffee Flavour Cake (rsp: £1).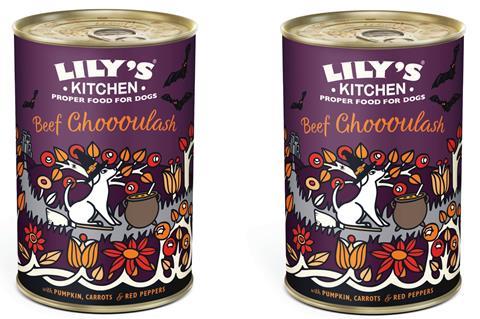 Lily's Kitchen Beef Ghoooulash
Dog owners can treat their four-legged friends to a special spooky dinner this Halloween courtesy of Lily's Kitchen. The brand's Beef Ghoooulash, which is packed with beef, pumpkin, carrot, spinach and red pepper, launched online in September (rsp: £2.65/400g).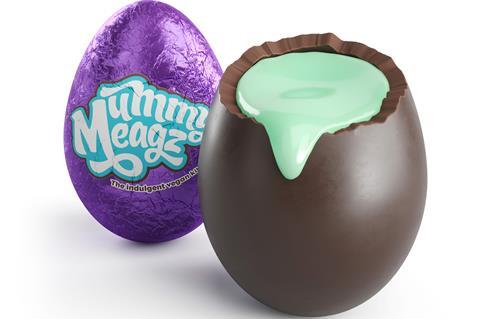 Mummy Meagz Boo Boo Egg
Plant-based confectioner Mummy Meagz is following the success of its vegan creme egg at Easter with a limited-edition Halloween variant. Available from Holland & Barrett stores and online from 17 September, the Boo Boo Egg features a dark chocolate shell with spooky green fondant filling (rsp: 99p/40g).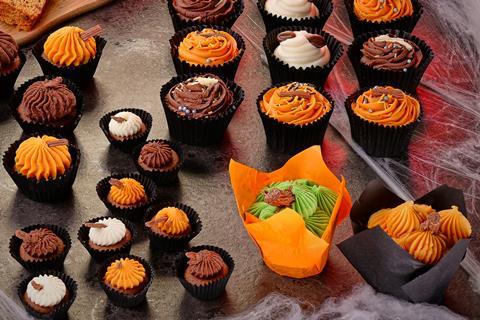 Fatherson Bakery
Family-run bakery Fatherson is marking Halloween with a selection of new cakes, which are launching into Co-op, Spar, Budgens, Nisa, Londis, Costcutter, Simply Fresh and independent stores. These include mini cupcakes (rsp: £3.50/nine-pack), a cupcake platter (rsp: £7.50/12-pack), a cupcake gift pack (rsp: £4/two-pack) and fairy cakes (rsp: £3/six-pack). The cakes are topped with chocolate, orange, white or green icing and decorations including sprinkles and sugar wafer characters.