Each month The Grocer takes an in-depth look at the hottest upcoming booze launches on their way to UK supermarkets. This time round we've got Peaky Blinder lager, heavily peated Scotch and beer made from surplus bread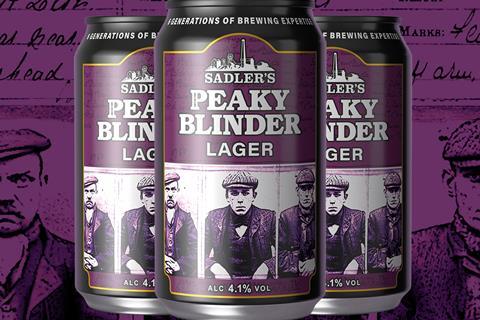 Peaky Blinder lager
Sadler's Brewing Co is taking its Peaky Blinder Lager into 330ml cans, and has rolled out a fresh look for the historic brand (which precedes the hit TV show).
The lager itself is 4.1% abv, made with First Gold, Amarillo, Goldings, Challenger and Cascade hops, and billed as "a crisp refreshing pale lager that balances the soft smooth bitterness of British hops with the uplifting pine and citrus notes of American Cascade" (rsp: £2/330ml).
The canned launch coincides with two major sponsorship deals for the brand: it has signed up to become Birmingham City Football Club's back-of-shirt sponsor and West Bromwich Albion's official beer partner.
The news marked "a new era for the Sadler's Peaky Blinder Lager brand", said Sadler's marketing director Aster Sadler. "Peaky Blinder Lager will attract new craft lager drinkers to the category via its new canned format, the football platform and an authentic brand history to boot, at a time when appetite for craft lager is at an all-time high."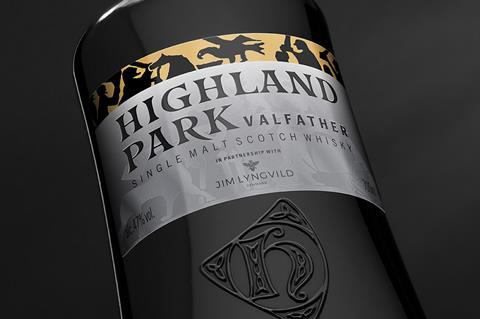 Highland Park Valfather
Highland Park has added a new dram it claims is its most peated whisky to date.
The drink, called Valfather (4% abv), is the last in the brand's 'Viking Legend' series of releases inspired by the distillery's Viking history.
It is made using whisky matured in refill casks, and "tastes of creamy vanilla, toasted cedar wood with a long floral aromatic finish offset by notes of crisp apple and sweet fragrant pear".
Amusingly, the brand claims "the whisky's higher phenolic level displays Odin's power" (rsp: £60/70cl).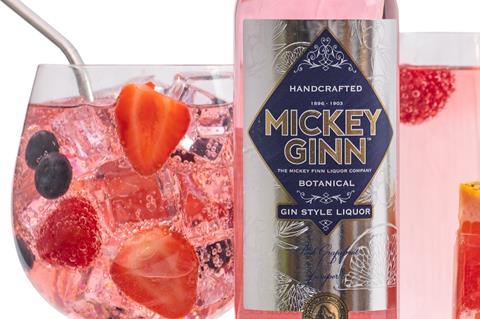 Mickey Ginn
Mickey Ginn, one of the latest additions to the pink gin bandwagon, stands out in virtue of being created by a social media firm, Mojo Marketing.
The firm said the launch would tap "occasion-driven demand for lower (not low or no) alcohol alternatives to high strength brands that deliver premium taste".
The liquid itself (14% abv) is contract distilled by "a Dutch distillery group whose origins date back to the 18th century", and is billed as having flavours of pink grapefruit and juniper.
It has rolled out into assorted wholesalers (rsp: £12.50/500ml).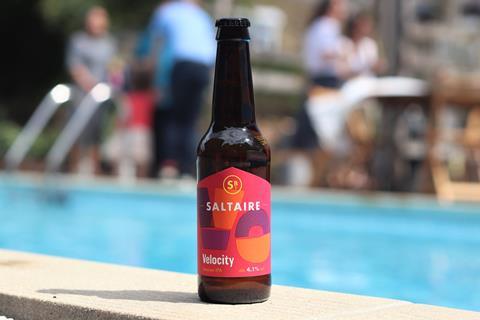 Saltaire Velocity
Yorkshire Brewery Saltaire has made its Tesco debut with Velocity, the brand's first beer to launch nationally with the supermarket.
The beer (4.1% abv) is billed as a hoppy session IPA, which was launched last year alongside a major rebrand for Saltaire. Tesco has it exclusively until February 2020.
"Having supplied Tesco successfully for many years regionally, as local producers, this national distribution for Velocity is a tremendous endorsement from Tesco for our beer and our team, we couldn't be more pleased," said the brand's sales & logistics director Nick Helliwell.
Edinburgh Gin Lemon & Jasmine
Edinburgh Gin has boosted its range of gins with a new Lemon & Jasmine flavour.
The drink, which is 40% abv, "combines the juniper-forward profile of a London Dry with natural flavours of fresh lemon and aromatic jasmine", said the brand, and "pairs perfectly with premium tonics" (rsp: £27/70cl).
The brand was turning "its premium distilling credentials and flair for flavour to full-strength gins", said owner Ian Macleod's marketing director Neil Mowat.
It comes on the back of a stellar year for Edinburgh Gin in the supermarkets: it added a cool £7.3m to its value (a 39.3% rise), which hit £26m, over the 52 weeks to 20 April 2019 [Nielsen].
This growth makes it officially the 100th biggest booze brand in the UK.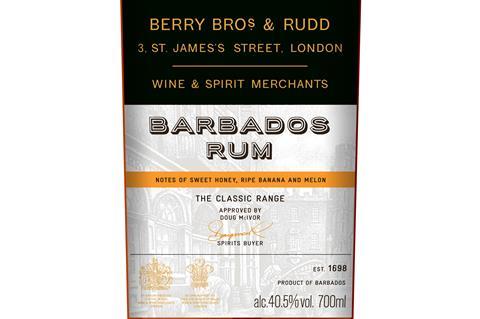 Berry Bros & Rudd Rums
Upmarket wine and spirits retailer Berry Bros has added a four-strong 'Classic' range of rums to its own-label roster.
The range includes rums from Nicaragua, Guatemala, Jamaica and Barbados, all of which come in at 40.5% abv (rsp: £28/70cl). Bottles bear the signature of Berry Bros' spirits buyer Doug McIvor.
They were created "to provide a breadth of styles from the world of rum, from the full, funky style of Jamaican rum through to the lighter and more subtle style of Barbados", said the retailer's global brand manager Sandrine Tyrbas de Chamberet.
They roll out from 22 August.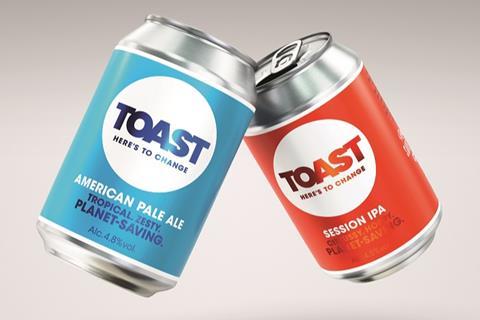 Toast Ale
Toast Ale – the beer brand which uses surplus bread in its brewing – has launched its core range into cans with a fresh look.
Its four-strong range – Craft Lager, Pale Ale, Session IPA and American Pale – have rolled into Tesco and Waitrose, with profits going to fund charities "that are fixing the food system".
"Our redefined mission reflects our optimism. We hope it will inspire others and unite people behind the Toast movement, saving the planet over a pint," said Toast global brand & sustainability director Louisa Ziane.