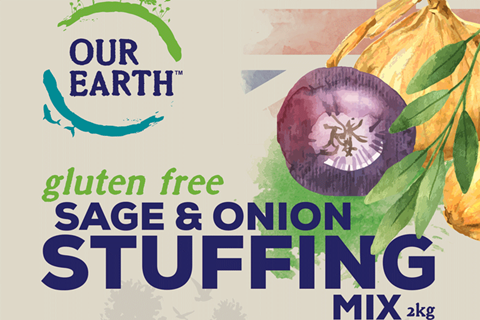 Sleaford Quality Foods has launched a raft of free-from products which it claims has "sustainability at its heart".

Aimed at the foodservice sector, the Our Earth range includes gluten-free, dairy-free, palm oil-free, vegan, halal and kosher options spanning gravy mixes, bouillons, stuffings, Yorkshire pudding mixes and jelly crystals.

"The Our Earth range is the latest move from Sleaford Quality Foods to continually improve sustainability in the food industry with products that can be traced back to source, while providing meal solutions for a range of dietary preferences," said head of innovation & marketing Tracey Siddy.

The move follows Brakes joining forces with Daring Foods last month to offer its customers six new plant-based meat alternatives after claiming to see a 300% increase in demand for vegan products in 2019.

The range includes the moo-less burger, moo-less meatballs, chick-less burger and chick-less nuggets.