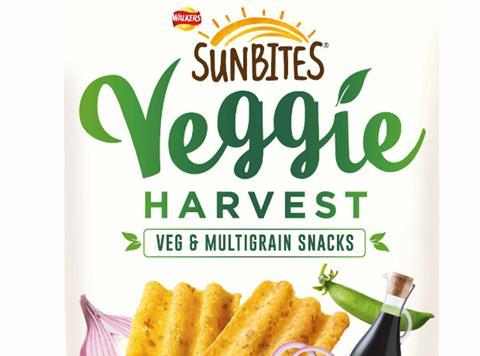 PepsiCo's healthier snacking brand Walkers Sunbites has added Veggie Harvest, a lineup of crisps containing 69% multigrains and vegetables.

Coming in Caramelised Onion & Balsamic Vinegar and Roasted Red Pepper & Chilli variants (rsp: £1.85/6x25g), the snacks are made with pea flour, whole wheat and whole corn. Each 100g provides around 470kcal, 2g of satfat and 11g of protein.

The Veggie Harvest range had already "performed very well" in the US, said PepsiCo.