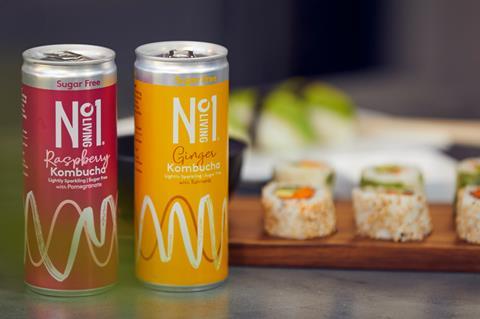 Sushi Daily has partnered with rugby player Jonny Wilkinson's No 1 Living brand to create a duo of drinks.
Two limited-edition kombuchas to be sold at Sushi Daily counters in Waitrose. They are: Ginger Kombucha with Turmeric and Raspberry Kombucha with Pomegranate (rsp: £2.10/250ml).
Sushi Daily owner KellyDeli MD Ian Roberts said Sushi Daily had "always been connected with healthy choices" and the partnership with No 1 Living was "a wonderful addition for our loyal customers".
Wilkinson founded No 1 Living in 2018, following a shift in focus from fitness to a broader view on health. He said as a professional athlete, he quickly realised that "our bodies are the result of what we eat and drink".
"When we improve the quality of what goes in, we automatically improve our wellbeing," he added.
Last month, Wilkinson expanded the No 1 Living range with a kombucha shots and water kefir drinks, which launched at Sainsbury's and Amazon.