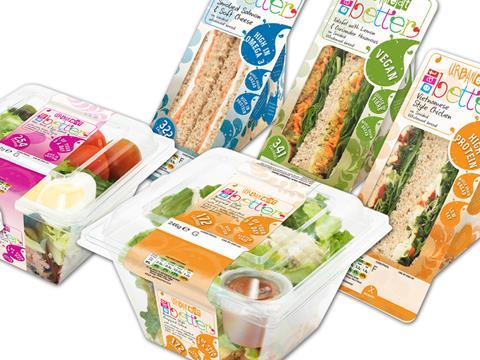 Urban Eat has launched a selection of healthier food-to-go options called Eat Better.

Launching Monday, the range comprises three wholegrain sandwiches (rsp: £2.99), two gluten-free wraps (rsp: £3.29), five salads (rsp: £3.79) and three fruit pots (rsp: £2.49). All feature no red traffic lights and at least one green.

"Eat Better has been created to ensure consumers who want to make a healthier choice in food-to-go no longer need to sacrifice variety, flavour or quality," said marketing head John Want. He added the range would be in about 9,000 retailers across the UK, and backed by PR, ads and sampling.