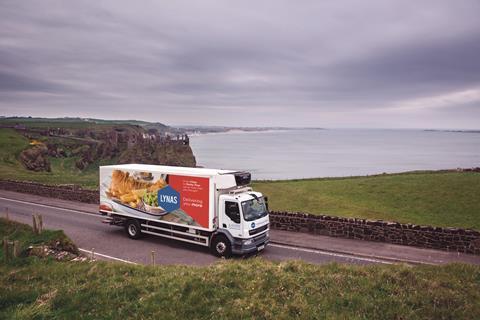 Norman Lynas, owner and chairman of Northern Irish foodservice wholesaler Lynas Foodservice, has died at the age of 77.

Lynas passed away on 23 November after suffering a stroke and a subsequent brain tumour.

His son Andrew Lynas, MD at the family-owned business, paid tribute to his father, calling him his "hero" and "a man of vision, guts and tenacity".

Norman Lynas took over the reins from his father Bobby in 1958 and grew turnover to £131.5m, according to the latest accounts filed at Companies House.

The wholesaler now has 560 staff spanning Northern Ireland, the Republic of Ireland and Scotland.

It delivers more than 10 million cases of food to the foodservice industry a year.

It also operates an eight-strong retail chain under the Lynas Food Outlet fascia.

In 2017 Lynas received an OBE for services to the business community and young people.

"Norman was pivotal in the continued growth of the business throughout, first as the main driver and laterally in the last 11 years as he supported me and the leadership team as they pushed the business forward," said Andrew Lynas.

The business is a member of buying group Caterforce.