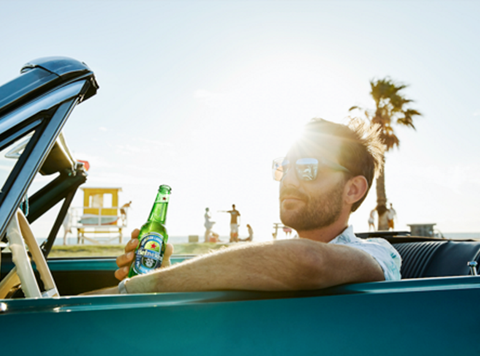 The world's largest fmcg companies have rediscovered organic growth as measures taken to address competitors, customers and shifting consumer tastes have begun to bear fruit.

The OC&C/Grocer Global 50 report found that organic growth improved to 3.2% in 2018, up from 2.6% in 2017 and just 1.3% in 2016.

While 1.4 percentage points of this growth was driven by higher prices and shifts to more premium products, 1.8 percentage points was due to organic volume growth.

It was the first time in many years that organic volume growth was significantly above global population growth of 1.1%.

Organic growth across those Global 50 companies that split out the figure was as high as 3.8% in 2015, but three percentage points of this was driven by price.

Alcoholic drinks players were among the biggest drivers of organic growth, with Carlsberg up 6.8%, Heineken 6% and Diageo 5%. Other notable drivers included Coca-Cola (5% organic growth), Tyson Foods (4.6%) and PepsiCo (4%).

Johnson & Johnson had the highest organic volume growth at 8.5%, but its pricing fell 2.2%.

"The actions global players have been taking to adapt to shifting trends in the products consumers want to buy, and the ways in which they are influenced and purchased are having an impact," said OC&C UK managing partner Will Hayllar. "There are still plenty of challenges to finding growth, but they are adapting to this brave new world."
"Some of this improvement has come from changes to the products they are launching and way they are marketing and selling their existing brands but also through acquisition of faster growing insurgent brands. It's much easier to swim with the tide than fight it and through M&A the Global 50 have been shifting their portfolios to try and do this."
The value of Global 50 M&A deals fell 48% to $75bn, despite the number of deals dropping by just five to 55 as consumer giants concentrated on smaller deals to buy growth assets.
Global 50 profitability continued to improve as well, with a 0.4 percentage point improvement in adjusted EBIT margins leading to an all-time high of 18.2% driven by gross margin expansion and the benefits of cost savings.
Headline revenue growth across the Global 50 dipped from 5.7% in 2017 to 3.4% last year, due to a lower level of mergers and acquisitions.
The index saw just one new entrant, with Chinese spirits company Kweichou Moutai entering the index on the back of strong sales growth to replace Brazil Foods, which was hit by the depreciation of the Brazilian Real.
The index's biggest mover was Chinese dairy group Yili, which rose nine places to 34 driven by organic expansion, while British American Tobacco rose six places to eighth after the inclusion of Reynolds American sales for the first time.
Click here to read the full report.