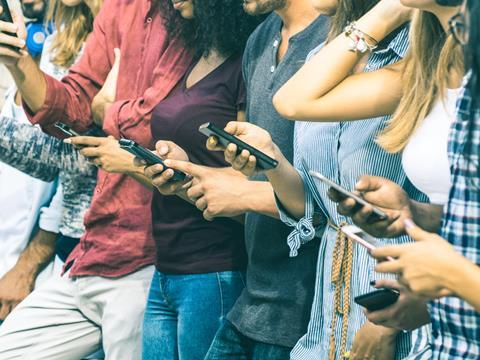 The following is not fake news. Though you'd be forgiven for suspecting otherwise. The much-talked about proliferation of false narratives and extremist clickbait is doubtlessly the internet's issue du jour – so much so that the EC is about to issue its first rules on tackling online conspiracy theories, false news stories and doctored videos. The spring diktat will be largely for the benefit of governments and tech firms, but it will surely be of interest and value to all organisations concerned about the impact of digital disinformation.
This, of course, includes fmcg suppliers, some of which have not been backward in coming forward about the problem. Unilever's chief marketing & communications officer, Keith Weed, for example, has been vocally critical of digital giants for disseminating fake news and 'divisive' content. CNN reported yesterday the company was threatening to stop advertising on the likes of Facebook and Google until they got their houses in order. According to the US media outlet, Weed was preparing to give a speech in which he would blast "a digital supply chain … which at times is little better than a swamp in terms of its transparency".
'Crappy media supply chain'
His concerns are also those of Marc Pritchard, chief brand officer at P&G, the biggest advertiser on the planet. He's also reportedly close to drastically cutting ad spend online – for the second year running – until it's a cleaner, more transparent place to be. P&G had no desire "to waste time and money on a crappy media supply chain" Pritchard told the Interactive Advertising Bureau's annual leadership meeting in January, urging delegates to lay down the law to the platforms on which they run ads.
The collective power of the global food & drink industry is mighty, and if it can be harnessed fully it could have a formidable influence on the future of digital.
But the matter, naturally, is not black and white. The fact is suppliers need the influence of online and social media giants as much as those giants need the spending power of suppliers. The relationship is symbiotic. Take Mars Wrigley Confectionery UK. It has committed to ramping up its online sales by almost 200% in the next two years through its regular retail partners – and to do so, it will need the help of the very platforms currently under fire for lack of transparency.
The confectionery giant intends to increase the digital commerce proportion of its sales from around 5% to 20% by 2020. "D-commerce is going to be part of our eco system" says Mars Wrigley general manager David Manzini, who as Mars China GM for chocolate saw online sales reach $100m (£72m) by 2017.
Younger consumers
To fulfil its aim, he says, Mars Wrigley will invest in driving "our brands' visibility and penetration" by being "bolder in digital activation", shifting marketing investment away from traditional media to focus more on the likes of Instagram and other sites preferred by millennials. "One of our key priorities is reaching younger consumers. We will have better return of investment by connecting with them on the digital."
The d-commerce channel, you see, is "a great place" for encouraging shoppers to trade up, says Manzini. Web users are willing to pay more in exchange for personalised products and "the character of uniqueness" – sweets available only online, say.
The prospect of an inimitable chocolate treat for one is certainly mouth-watering. But unless the murky web can be made clean and transparent, there will remain an unpleasant taste in all our mouths.