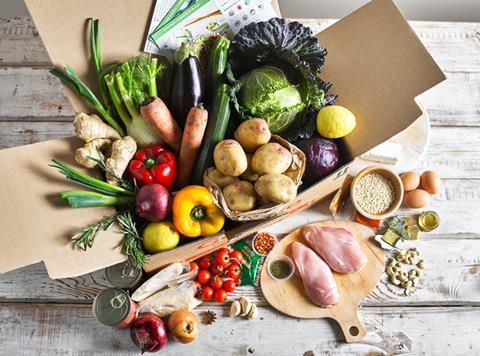 Gousto is gauging appetite for a partnership with Co-op convenience stores, The Grocer can reveal.

The recipe box company has sent out an email survey asking customers whether they would like to pick up their order from a local Co-op branch for a lower price than a home delivery.

The survey asks customers to state what the Co-op and Gousto brands stand for - with options including 'good quality', 'innovative' and 'suits my needs' - presumably to determine whether their perceived values fit.

Customers must also state how often they shop at the Co-op and whether they have used a click & collect service before, either through companies such as Collect+ and Doddle or at their local supermarket.

Both Gousto and the Co-op remained tight-lipped on the reason behind the survey, but said they were "always exploring new opportunities for the future".

The development comes after Tesco and Waitrose trialled their own in-store recipe kits towards the end of last year, retailing at between £8 and £12 for a meal for two. Neither supermarket has revealed how the trials went or whether they will roll out the products more widely in future.

Bryan Roberts, global insights director at TCC Global, said he had heard reports of frequent mark-downs on the kits as they approached their sell-by date without being bought. But one Waitrose store manager told The Grocer there had been good feedback on the kits from participating branches.