A slew of ultra-fast players – from Getir to Gorillas and Weezy – have entered the UK market, but Ocado's Tim Steiner has dismissed them as a fad
"It's a tiny market," Tim Steiner said of ultra-fast grocery delivery in a video recently posted on Ocado Group's YouTube channel. Interviewed by Ocado CFO Stephen Daintith, Steiner insisted: "That's just not how people are going to behave."
It's not the first time the Ocado Group CEO has dismissed the immediate grocery delivery trend, and the growing number of players promising products to the customer's door in 15 minutes or less. Speaking on the topic at Ocado's half-year results last month, Steiner said: "There are a lot of fads."
Is Steiner right to pooh-pooh the slew of rapid delivery apps – like Getir, Gorillas, Dija, Weezy, Zapp, Fancy and Asap – as flash-in-the-pan players servicing a slither of customer missions? Does immediacy threaten Ocado's model, or are they simply "not a replacement for the hypermarket" as he believes?
There are certainly many investors who would disagree with the 51-year-old. Money has been flooding into the sub-sector over the last year, and continues to do so with US player GoPuff – which acquired UK app Fancy in May – securing $1bn in funding late last week.
More worryingly for Steiner, his key client demographic – superstore-based grocers – are also grabbing a piece of the action. Carrefour last month became a minority stakeholder in 15-minute grocery delivery startup Cajoo. "Quick commerce is an underlying market trend that emerged during lockdown and is now increasingly established in consumers' habits, in all of Carrefour's geographies," Carrefour Group's ecommerce chief said on the announcement.
Ocado's own rapid offering – Ocado Zoom – at one hour to the door seems sluggish in comparison.
"The 15-minute delivery model requires a fundamentally different operating model and infrastructure to what Ocado has today, so they are quite simply not placed to compete, even if they wanted to," says Simon Geale, executive VP of supply chain consultancy Proxima.
Not surprising then he's downplaying immediacy. "Lauding someone moving into an adjacent space could be considered by some to be a Ratner moment," Geale adds.
Nevertheless, Geale believes Steiner is making a "genuine appraisal of the market opportunity".
Challenges of immediacy
Immediacy businesses have several limitations. Rapid delivery means operations only make sense in densely populated areas. And there must be enough customers within them, requiring significant marketing spend. Those customers must also be willing to pay a premium – although many of the rapid apps boast retail prices – and be happy with a limited selection of products.
Business growth is also costly. Gorillas, having raised $290m in May, is reportedly seeking still more cash and struggling to find investors.
Steiner's main argument against immediacy is it's simply not how the mainstream consumer wants to shop. People "plan their lives predominantly", with rapid delivery only good for top-ups.
"Is Steiner correct? I'm not convinced he is," says former Amazon executive Brittain Ladd. "Speed, not price or assortment, is what's driving the disruption of retail, supply chain and logistics."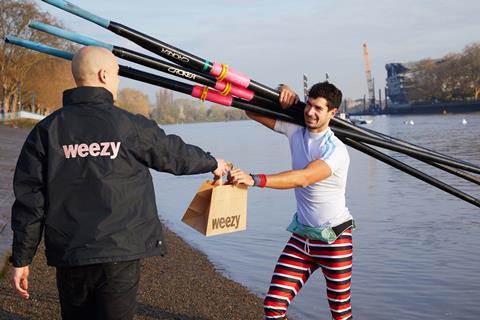 In assuming consumer behaviour won't continue to change, could Steiner be in danger of repeating mistakes of the past?
"The watch-out is the changing behaviours and expectations of young people. Gen Z is growing up in a world of convenience," says Julian Skelly, retail lead at Publicis Sapient.
While Skelly agrees with Steiner that immediacy is "not likely to be devastating to [supermarkets] in the short-term", it might not be so forever.
"As the current generation grows up, we may see a move away from the main shop in favour of more top-up shopping. As gen Z starts to shop for grocery, their need for convenience and spontaneity will likely translate into more on-demand shopping," he says.
Steiner might be wise to recall many once doubted anyone would order their weekly food shop online.
"The grocery market is one which is building itself around how customers like to shop. Preferences have changed over time and they will change again," says Geale.