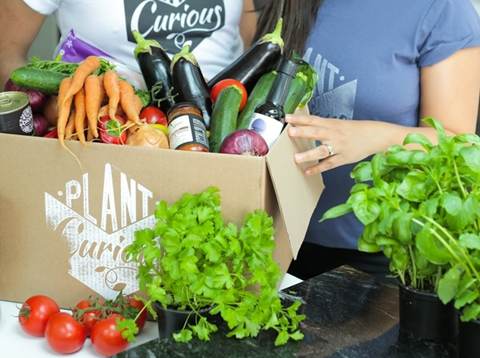 A husband-and-wife team is targeting the growing vegan market with the launch of the UK's "first 100% plant-based organic recipe box".

Plantcurious founders Woj and Angela Gawor are trialling 100 boxes, which contain recipe cards with plant and vegetable ingredients, in the UK.

The pair will use the trial to gauge consumer interest and expect to expand the business in the UK in the coming weeks, as well as taking the concept to Poland and Germany.

Plantcurious boxes come at a price of £35 for three meals for two, making it slightly cheaper than Gousto and HelloFresh. The first box includes ingredients and recipes to make a "Samurai" miso ramen, ruby "vurry" and loaded sweet pots.


Woj Gawor told The Grocer the boxes were the only proposition in the UK offering entirely organic, vegan ingredients.

"There are other businesses which sell vegan boxes but they tend to do that as a side thing; we are the only one which sells exclusively vegan and plant-based products," he said. "We're pitching this at all levels of cooking ability. For those who are a bit more adventurous they can go one step further."