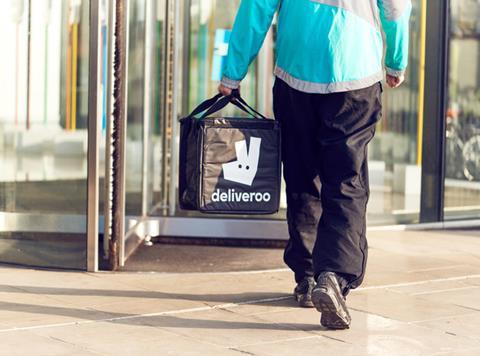 The UK's top 100 restaurants groups have seen a 64% fall in annual profits, thanks in part to the rise of delivery apps, according to new research.

While services like Just Eat and Deliveroo have benefited takeaways, with the top 100 seeing annual profits rise 13%, restaurants' high-margin alcohol sales have been affected, according to business finance marketplace Funding Options.

Accounts filed by 31 December 2017 showed the top 100 takeaways had seen annual profits rise from £160m to £180m, according to the firm's report. Turnover rose 10% to £2.7bn.

Meanwhile, the top 100 restaurant groups saw profits fall from £345m to £125m.
Only 65 of the top 100 were profitable last year, compared with 80 of the top 100 takeaways, according to the data.

Funding Options said restaurants had suffered as a result of private equity-backed chains expanding too rapidly and saturating the market, as well as the "radically different impact" of delivery apps on restaurants and takeaways.

"Whilst for takeaways they have increased overall sales, for restaurants they have had a much more mixed impact, as app-based sales have restricted the higher-margin alcohol sales which restaurants often depend on," a spokeswoman said.

The firm said takeaways had also been quicker to adapt to rising food trends including veganism.

Funding Options CEO Conrad Ford said: "Takeaways have quickly adapted to changing trends in the food industry - moving quickly into higher-margin healthy food. They have also been able to capitalise on the rising popularity of newer apps like Just Eat and Deliveroo."