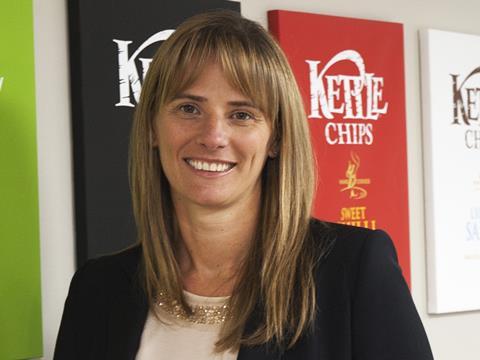 Kettle Chips owner Kettle Foods has appointed former Coca-Cola field sales director Nicola Robinson as UK and international sales director.

Robinson spent almost four years at Coca-Cola Enterprises, where she also worked as associate director for Tesco.

Prior to that, she worked as customer planning controller at Cadbury, and held various positions at Bacardi Brown-Forman and Kellogg Company.

"I'm delighted that Nicky has chosen to join us at an exciting time," said Ashley Hicks, managing director at Kettle Foods.

"Her leadership and experience will be a real asset to the business as we expand our portfolio, building on the 20% sales growth and record market share we achieved at Christmas."

Robinson said: "Kettle is an exceptional brand and I look forward to working with the team to ensure it continues to grow and retains its number one position in the category, both in the UK and other countries."

She will joins the Kettle Foods team at the UK headquarters in Norwich. Last month Kettle's US owner, Diamond Foods, snapped up a 26% stake in popcorn brand Metcalfe's Skinny.