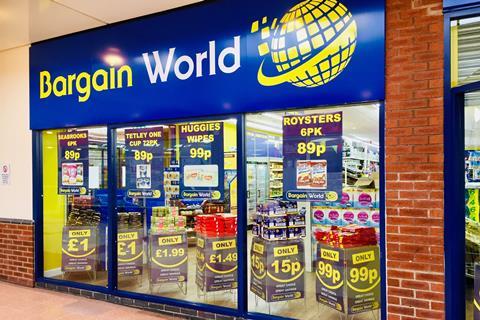 Details of the team driving new discount chain Bargain World have emerged for the first time.

Little has been known about the multi-price discounter's senior management so far, with staff unwilling to disclose details.

But this week it emerged the director named on Companies House is the wife of a former multimillionaire and Dundee FC boss who was made bankrupt in 2016.

Former oil and gas tycoon Calum Melville was 436th in the 2009 Sunday Times rich list, with an estimated fortune of £124m. He was director of Dundee FC from 2009 to 2010.

But in 2016 the Aberdeen Sheriff Court granted a sequestration order in a case brought by oil services company First Integrated Solutions. Reports at the time said it was believed to relate to unpaid debts of around £50,000.

Bargain World was until recently registered as Pound Planet on Companies House. The name change to Bargain World revealed the chain's appointments, including director Susan Melville.

Calum Melville has been appealing for Bargain World staff, suppliers and even a 25,000 sq ft distribution centre in posts on LinkedIn.

'Bargain World buying director and team in China buying a wide range of products for our stores,' he wrote in April.

'Bargain World continues looking for quality partners around the world and based in the UK. If you have products for Bargain World, I would love to hear from you.'

In another post in May he wrote: 'Delighted to welcome our Chinese partner to Warrington yesterday to see the Cockhedge Shopping Centre Bargain World store.'

Bargain World launched last month with the opening of the Warrington store. A second is due to open in the same town this month, and around 10 more elsewhere in the UK this year. Around 60% of stock is fmcg.

Calum Melville did not respond to The Grocer's enquiries directly.

"The Melville family are involved [in Bargain World] as well as a Chinese partner," said Bargain World MD Iain Harben.

"Personally I directly report to [Calum Melville's mother] Dorothy Melville. Calum as son takes an interest but that's as far as his involvement in the business goes."

Harben was until a month ago MD of Pasta Shack, a new restaurant chain he claimed was also run by the Melville family. Susan Melville is listed as Pasta Shack director and secretary on Companies House.

Bargain World retail and operations director Terry Meekings recently left the business.