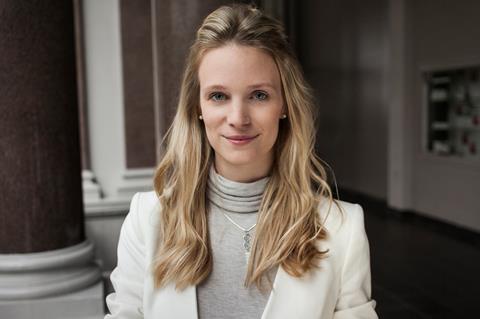 Vegan charity Veganuary has appointed former Animal Equality Germany executive director Ria Rehberg as its new CEO, as part of a move to expand its international presence.
Berlin-based Rehberg will split her time between the UK and Germany. She replaces Simon Winch, who stepped down in March after 18 months with the charity, which encourages people to ditch animal products from their diets for 31 days, often in January.
The UK is currently Veganuary's most engaged audience, but the brand hopes the US and Germany will become flagship countries by the end of this year after a swathe of new appointments.
In addition to Rehberg's appointment, it has recruited Seth Tibbott, the founder of US meat-free brand Tofurky, as one of its trustees to advise on the its US activities. Veganuary said it was also planning several new hires in Germany to increase its visibility across Europe.
"One of our main goals this year, apart from growing the campaign in the UK and working more closely with the corporate world, is to also build a strong presence in Germany and the US," said Rehberg.
"We want to see what we call the 'Veganuary effect' – hundreds of new vegan products and menus launched in January to meet the demand of hundreds of thousands of people trying veganism for the month – multiply in other countries as well."
Rehberg departed Animal Equality at the end of last year, after six years with the animal rights group, first as a coordinator, then as executive director.
She went on to manage the Million Dollar Vegan campaign in Germany, which offered $1m to charity if Pope Francis went vegan for Lent.
Million Dollar Vegan was created by Matthew Glover and Jane Land, who also founded Veganuary back in 2014.
"I have been a huge fan of the incredible work the organisation has done over the last few years and the fantastic relationships Veganuary has built with restaurants, retailers and brands all over the country," added Rehberg.
"Moving forward our focus will be to build on the tremendous success of previous campaigns and work even more closely with the corporate sector to ensure that Veganuary continues to reach hearts, stomachs and minds all over the UK and beyond."