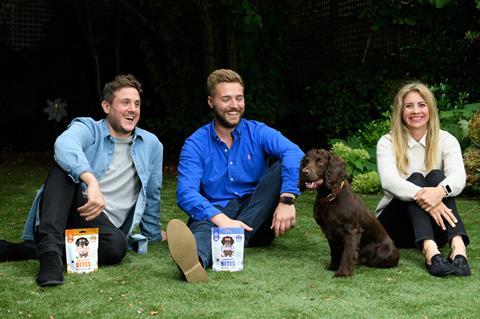 Dog snack brand Denzel's has netted a six-figure cash injection from Holly Branson, daughter of Richard Branson, and a handful of other strategic investors.
The undisclosed sum would put the business in a position to grow "16-fold" by 2022, it said, as Denzel's sets its sights on becoming Europe's leading sustainable and healthy snack for dogs.
Denzel's will spend the money on expanding its product range and building the team as well as marketing, PR and social campaigns.
Co-founder James Lacy said the business had seen a "phenomenal response" since its launch. However, Denzel's recognised that it needed investment "not just financially, but with someone who shares our values and would invest in us as young entrepreneurs" to take it to the next level.
The brand launched in 2018 with initial funding from Virgin StartUp, and offers a range of dog treats and snacks made using its "new and unique" method of baking in eco-friendly wood chip ovens.
The snacks are made using 100% natural and healthy ingredients, it claims, and use wonky fruits and vegetables from local suppliers.