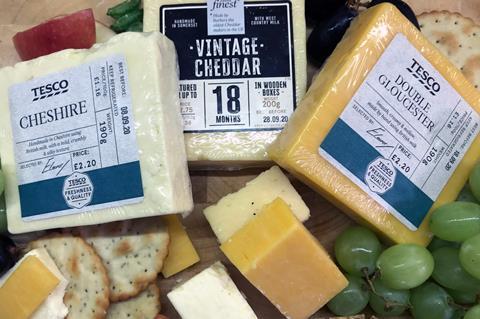 Tesco hopes to collect and recycle more than 1,000 tonnes of plastic a year with the rollout of a scheme to collect the 'soft plastic' ignored by many local council collections.
The supermarket, which launched a trial in the south west of England in April 2019 to start collecting items such as petfood pouches, shopping bags and crisp packets, said it planned to extend the scheme nationwide.
The next stage of the rollout will see soft plastic recycling points introduced to 171 stores in the south west and Wales.
Tesco said it would be the first time that the UK had a network of collection points of this size dedicated to the collection of soft plastic. Many councils did not collect soft plastic from homes for recycling and it therefore often went to landfill, it added.
During the trial Tesco said the most popular returned items from customers were bread bags, fruit & vegetable packaging, crisp packets, salad bags and baby and petfood pouches.
The plastic will be sent for recycling where it will be washed, sorted and processed before being turned into new packaging. This will be used to pack items such as food, household and beauty products.
In September, Tesco announced it was launching new packaging from recycled plastic across a raft of own-label cheese lines, in a step towards its goal of allowing soft plastic to be continuously recycled into safe food-grade packaging.
In the same month, the Co-op launched a film recycling scheme in a bid to tackle plastic pollution, with shoppers able to recycle 'scrunchable' plastic to new in-store collection points in 50 stores.
"It is an absolute priority to remove and reduce as much plastic as possible and ensure everything we use is recycled and kept out of the environment," said Tesco director of quality Sarah Bradbury.
"Where plastic serves an important purpose such as reducing food waste, these new recycling points make sure that every piece can be easily recycled. Trials have shown they are popular with customers, so we believe rolling them out at scale will have a real impact.
Paula Chin, WWF sustainable materials specialist, said: "Plastic pollution is one of the most visible symptoms of the environmental crisis and is devastating our natural world."