Jonathan Morley, managing director of Plant Based World Expo Europe, discusses the opportunities that the flexitarian market presents retailers in 2022, if they are able to get their offerings right.
The rise of flexitarian eaters has led to an explosion within the plant-based food market in the past five years. Sales of meat-free and plant-based dairy products have roughly doubled, making plant-based one of the fastest-growing categories on the shelf.
While flexitarian eating was already a growing trend, it has been accelerated by the Covid-19 pandemic, with improving health becoming a number one priority for many people. Reducing intake of animal products offered a simple way to achieve this, with many opting to stop buying meat for the home entirely, or making smaller switches, like introducing 'meat-free Mondays'.
Are sales shrinking?
During the pandemic lockdowns, we saw numerous headlines reporting that supermarket chains across the UK were seeing spikes in sales of plant-based products and moves to expand ranges to cater to this growth.
Now that lockdowns are a thing of the past, and hopefully not likely to return, many retailers are reporting that this boom in sales is beginning to slow. However, this isn't because interest in plant-based diets is waning. In fact, it's the opposite: consumer desire to reduce reliance on animal products has never been higher. The difference between now and during lockdown is that there are far more opportunities for consumers to eat out of home. So, it shouldn't come as a surprise that supermarket baskets are smaller.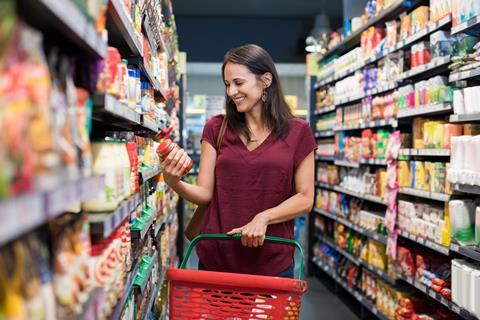 Getting the range right
If flexitarians have more opportunities to eat out of home, retailers must ensure they are getting their plant-based offerings right to capture their attention while they are in-store. If it's half-hearted and consumers are unable to find the breadth and quality of plant-based products to recreate the experience they have come to expect, they will shop elsewhere and may not return.
This means that plant-based offerings must be broad. The burger was one of the first meat-free analogues we saw on the shelf, but it's no longer enough to just stock a meat-free patty.
Retailers should stock a range of quality burger options, plus the full range of accompaniments, to create the complete experience. This includes dairy-free brioche buns, cheese, mayonnaise and other sauces to ensure plant-based customers don't feel as though they are compromising.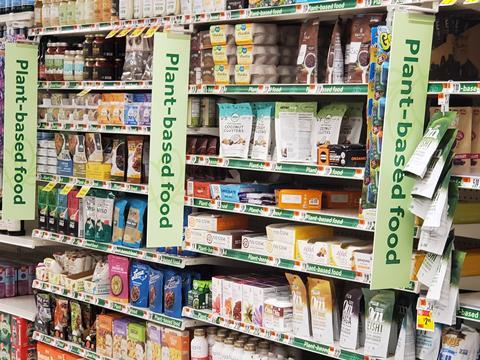 Staying ahead of the trends
The only way retailers can achieve this is by immersing themselves in the industry to understand what the emerging trends are and ensure that they have the most exciting plant-based products on the market in a broad range of categories on their shelves.
This is often a challenge for busy retail professionals, as keeping abreast of such a fast-paced industry and its product launches can be overwhelming, particularly while also remaining on top of non-plant-based category trends. As the only 100% plant-based trade event, Plant Based World Expo has been designed to help retailers overcome this challenge.
The show returns on 30th November – 1st December at London Olympia, allowing retailers to discover the latest innovative plant-based products and hear from the industry's leaders and pioneers about the future of plant-based eating, all under one roof. There is also the chance to be among the first to sample mouth-watering plant-based foods from ground-breaking international companies and the exciting new start-ups quickly making their mark on this fast-paced industry.
Exhibitors will cover all categories, from meat and dairy alternatives, through to confectionery, snacks, and on-the-go products, offering retailers the opportunity to support those customers who are reducing their impact on the environment and improving their health.
A ticketed conference will also take place, with sessions specifically devised for retail buyers. The seminars will cover sustainability, the politics of food, catering for the next generation, elevating plant-based offerings, meeting the needs of new audiences, and the delivery market.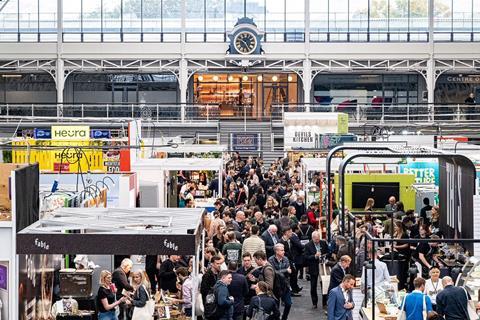 Understanding the demand
Plant-based food is no longer the bland, mushy vegetables squeezed into a breadcrumb coating that it once was. Retailers need to fully understand this to ensure they are offering the best range for consumers, because the latter will no longer accept sub-par offerings.
The flexitarian market is booming, and vegans and vegetarians are also important demographics to keep engaged. Without understanding this shift, sales will fall.
For further information and to register, visit http://www.plantbasedworldeurope.com/ or to exhibit, contact the show team on 01306 775 059.