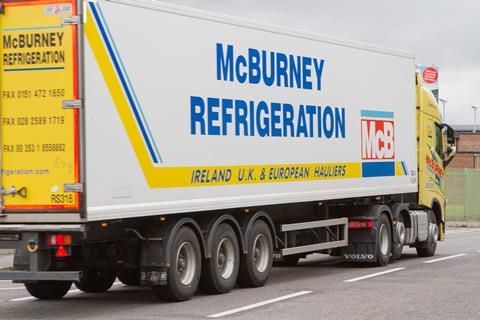 A new frozen food retailer called Oops is looking to open its first chain of stores.

Retail property firms have been told of its "immediate requirement" for six units of between 3,000 and 8,000 sq ft in Merseyside and the north west.

Oops is to be the retail operation of KPFF, a frozen food suppler with an "established frozen food production factory" in Liverpool, according to the memo to agents.

The company has registered the trademark "Oops! We are all about very tasty food at very tasty prices!" to be applied to meat, fish and vegetables.

Harrocks Commercial Property, which is acting as KPFF's agent, said its client did not want to comment on the plans.

KPFF's director, Noel Davis, is understood to have previously acted as a supplier to Farmfoods. "He had a deal to buy their private range for them," an industry source told The Grocer.

An address used by KPFF, in Liverpool, is the same as that of McBurney Refrigeration, the frozen and chilled arm of Irish haulage firm McBurney Transport.

McBurney Refrigeration provides temperature-controlled logistics for major UK supermarkets, food and drink suppliers and high street retailers. It is a "high-volume, lower cost provider" of logistics to "everybody", according to an industry source. The Liverpool site includes a cold storage facility. The firm was asked for comment.

KPFF's principal activity is the production and sale of frozen food, according to accounts at Companies House. Its latest accounts claim small company exemption for the year to 31 December 2019; the previous year's put turnover at £11.1m.

Davis previously ran a business called King Parrot Foods, supplying frozen smoothies.