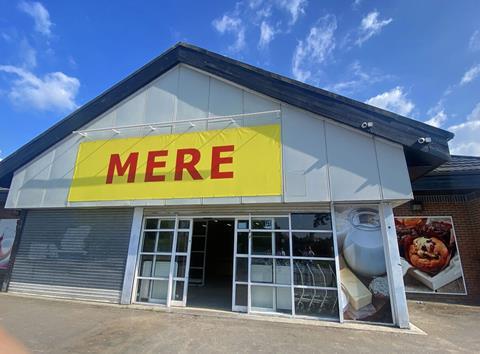 Russian discounter Mere is taking months longer to open UK stores than first anticipated due to slow progress on fitouts in the pandemic.
As the retailer's first UK store nears completion, Mere UK business development manager Aleksandr Chkalov this week told The Grocer he had initially envisaged it opening last year.
The Preston store is still at least two weeks from opening, and is set to be followed a month later by Mere's second UK store, in Caldicot.
However, Chkalov revealed he had "thought stores would open by the end of last year or the beginning of the current year, but every process [of fitouts] has taken much longer" amid slow progress by contractors.
"A lot of people are working remotely, so to arrange a meeting or find any solution takes longer than when you can see someone face to face and resolve it in a couple of hours. Now it takes a couple of weeks," he said.
"We have a lot to do to make our stores ready for opening and selling. We have to fit them out inside and arrange all the processes and make deals for that to happen. And from the first contact to a final decision, everything has taken much longer."
Harvey Cooke, a director at construction claims consultants Arbicon, said companies may have furloughed staff who would usually agree contracts, while fitouts would also be hampered by a shortage of construction materials such as plaster.
In-store fitouts, refrigeration and shelving would be in short supply, he said, along with "any raw materials such as roofing products, pipework, electrics".
"Factories have to have implemented a Covid risk assessment, and taken measures to make employees safe, and those elements slow ­production," said Cooke.
"On top of Covid, if materials are coming from abroad there's going to be a Brexit impact."
Chkalov said deliveries of stock for the Preston store had so far been on schedule, though the business was braced for further possible headwinds arising from the ongoing national lorry driver shortage.