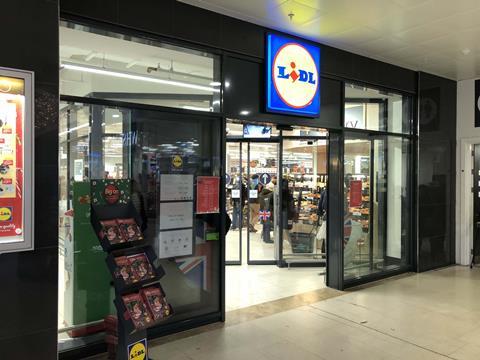 Railways Pension Fund RPMI Railpen has added two Lidls and an Aldi supermarket to its property portfolio.

The fund has acquired a 16,000 sq ft Lidl in St Anns shopping centre in Harrow, north west London, and a full-sized 25,000 sq ft Lidl in Imperial Retail Park, Gravesend, Kent. The Harrow store, Railpen's first Lidl acquisition, opened in a former Primark unit on 14 November. The Gravesend Lidl opened on 17 October.

The Aldi is an 18,000 sq ft store, due to open early next year in Scunthorpe's Gallagher Retail Park.

"Both supermarket brands are significant additions to our property portfolio," said Railpen senior asset & development manager Richard van Lente.

"The acquirement of these brands is a direct reflection of our core investment themes and broader strategy to diversify our overall offering whilst generating growth across the UK."

Both Lidl and Aldi have ambitious expansion plans. Lidl recently confirmed a new target of 1,000 stores by 2023, up from the current 770. The discounter is also investing £500m in 40 new stores in London, bringing the number to 128.

Aldi aims to have 1,200 stores by 2025, up from around 830 currently.

The two are among the few retailers defying gloom in the sector.

Last week, M&G halted withdrawals from its £2.5bn property fund, which owns shopping centres across the country, following what it called "unusually high and sustained outflows". It led to the withdrawal of nearly £100m from similar property funds over the following two days, as investors took fright at the suspension.