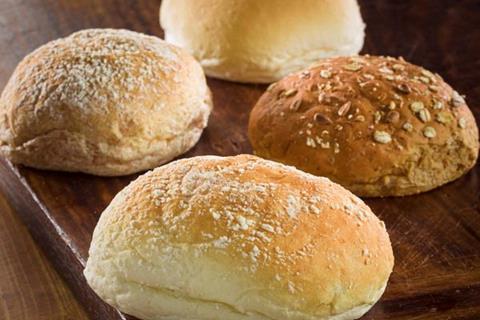 Family-owned bakery chain Cooplands has changed its range of in-store bread and rolls to a 100% vegan recipe. The business claimed the move made it the first high street bakery to sell 100% vegan bread products.
Yorkshire-headquartered Cooplands, which was founded in 1885, said its range of freshly baked bread and bread rolls would no longer contain any animal fats, dairy, eggs or honey.
CEO Belinda Youngs, who recently joined the business, said: "At Cooplands, we put our customers' needs at the heart of our bakery operations.
"We know that many shoppers want to be really sure that the bread products that they are buying are 100% vegan and that's why we are delighted to be the first high street bakery to be able to offer this to all our customers every day."
The bread is made to a traditional recipe, with high protein flour, water, salt and yeast as the base, with ingredients sourced locally where possible. Variants include white, wholemeal, scotch and country grain.
Cooplands bakes the bread at its three bakery sites in Scarborough, Durham and Hull, which is then delivered to the 160 shops and 12 cafés across Yorkshire, Lincolnshire and the north east every morning.
Sales at Cooplands jumped 5.7% to £50.2m in the year ended 31 March 2019 as the group continued to expand its network of shops, accounts recently filed at Companies House revealed. However, pre-tax profits fell 43% to £920,000 as rising ingredient prices continued to squeeze margins.
Youngs told The Grocer the business had "ambitious plans" to accelerate growth, with an "evolution" of its shop format and product offering. She said the breakfast range would be relaunched in 2020 to incorporate healthier and more convenient choices, and that the vegan range would continue to develop.