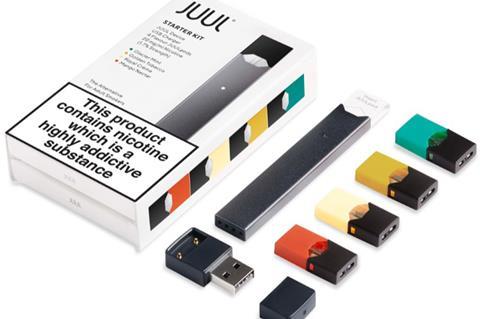 US vape brand Juul has agreed its second major supermarket listing.

The brand has gone into 357 Asda superstores this week. It is being ranged in Asda's e-cigarette gantries as well as additional listings in smaller sites.

Asda is stocking Juul's starter kits and all flavours of the new 18mg Juulpods.

"Asda has over 18 million customers using its stores every week and is the third-largest tobacco retailer in the UK, so we are delighted to be able to work with them to widen the reach of Juul products," said Juul Labs UK sales director John Patterson.

"Tobacco is the largest single cause of preventable death in the UK so the more smokers we can get to make the switch, the more lives we can improve. The agreement will also provide Juul Labs with more touchpoints and a more diverse customer base to engage with adult smokers."

Juul first launched in the UK last July and was originally only available online and in selected specialist vape stores. It secured its first major grocery deal with Sainsbury's in November and has since agreed deals with Boots and Motor Fuel Group as well as wholesalers Bestway, CJ Lang and James Hall.

Last week it announced plans to roll out in 1,300 McColl's stores, taking the number of UK retail outlets in which it was stocked to more than 7,000.