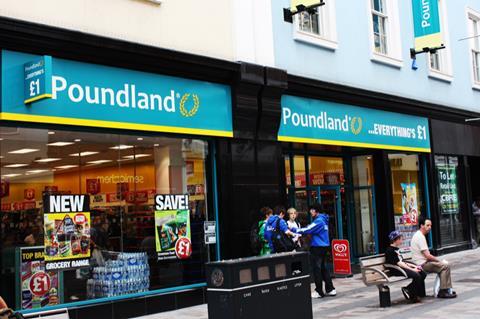 Poundland has introduced two bays of new fresh lines, including a range of sandwiches for £1.

The sandwiches are joined by 22 new branded and own-label lines, including six-slice bacon packs, 284ml pots of Elmlea cream and 500g of potato salad, all also £1.

The new sandwiches include popular choices such as cheese & tomato. A mix and match offer allows customers to combine them with a choice of two other existing fmcg products, such as a packet of crisps and bottle of water, for £2.

The move is the result of a deal Poundland struck with Greencore last year after former supplier Kerry Fresh went into administration. The launch of the new range this week marks the end of a 16-week absence of sandwiches from the discounter's stores.
A spokesman said "a lot of retailers in the discount sector" sold "gassed" sandwiches using modified atmosphere packaging for an extended shelf life of up to 21 days. Poundland's, however, did not use the process and had a shorter shelf life of two to three days.

"Ours don't get gassed," he said.

Poundland's larger stores now stocked all the new lines across two bays while smaller branches had an edited range on one bay, he added.