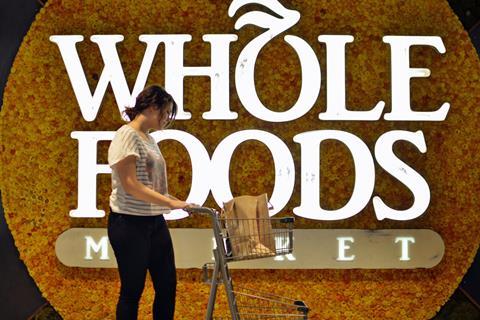 Whole Foods Market is planning a major shake-up of its food-to-go and fresh concessions.

The Amazon-owned retailer plans to boost its 'ready to cook' range with a "more seasonal" approach to its offer.

"In 2020 we will be focusing more around having a balance of ready to cook ranges, with more veg added to reduce meat consumption," a Whole Foods spokeswoman told The Grocer.

Rather than enlist a supplier, Whole Foods has hired a research & development chef, Sebastian Mentil, to oversee the project.

Meanwhile the retailer also plans to revamp its aged beef programme. Currently it offers a rotation of the same cuts, but was "looking to introduce more variety".

In seafood, there was "an ongoing focus" on "working with suppliers to gain access to more sustainable options".

"Our current promotional sales have featured cod throughout the year - going forward we will be balancing this and introducing pricing and promotions on other, more sustainable white fish alternatives," said the spokeswoman, adding this "will also be reflected through team member interactions at our fish counters".